Affiliate program
EARN MONEY WITH MULEFACTORY'S AFFILIATE PROGRAM
It only takes three easy steps and you can watch your bank balance growing! Affiliate your friends on our site, when they register through your link, you can start getting cash after their spending! Then you can sit back as you are making profit out of our affiliate system. Spend your earnings in our shop or just fill in a form to request payment in real money.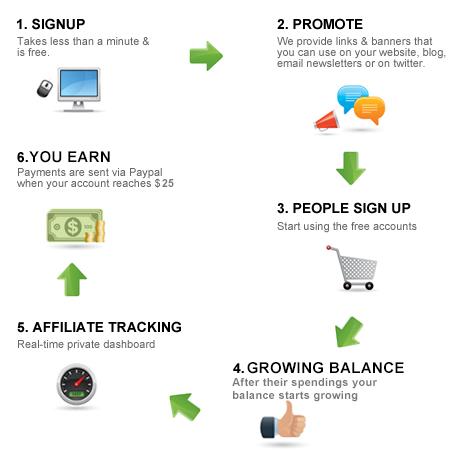 The share you get for every order may vary. In case of Diablo 3 RoS, the first level is 20% aton the first? and 2% on the second level. For the exact amounts see our table below.
| Game | 1st lvl percentage | 2nd lvl percentage |
| --- | --- | --- |
| Diablo 3 RoS | 20% | 2% |
| Path of Exile | 15% | 1.5% |
| FIFA 18 | 10% | 1% |
| Other game | 10% | 1% |
After the spending of every user who affiliates through your link, you will get a predetermined percentage of shares, whichis the first level of share you get. You will also get an additional (but smaller) share if your affiliated party has invited a user who places an order at us, and this is the second level of your share. It is easier done than said.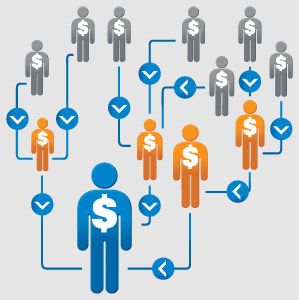 Here is an example: You have 20 affiliate partners who spend together 500 USD on a single day on Diablo 3 RoS (in average that is 25 USD per order). After this, you will receive at least 100 USD in return that can be withdrawn, not to mention the spending of users that your affiliated users invited, so your earnings can be increased further.
Gather your friends and start earning today!
Share your invitation link on social sites or with your friends who must register through your link.
Post our banner on your forums or blogs
After their spending your balance starts growing.
Spend your earned Mulecredits or convert them into real money.
To keep track of your earnings, you can check your Mulecredits transactions in your profile. The Mulecredit transactions are all logged every time a user, who has registered through your link, places an order. You can also check your current balance on the Statistics tab. The Mulecredits can be spent on any products from our shop, and you can also make a request to pay out your Mulecreditin real money.

To start the payout process, simply go to the Payout tab. The minimum payout is 25 USD, the maximum is 1000 USD. During the payout process, we will inform you two times about its current status. The money will be sent to your Paypal account within 72 hours.
Everytime you request a payout, we check your Mulecredit transactions. We keep the right not to pay the money out if we discover abuse of the affiliate system in any ways (ex: multiple accounts). Refunds in Mulecredits from a cash order, will not be paid out, as well.