Dungeon Fighter Online Gold Shop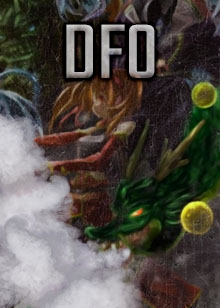 Search items: Current category: All (#)
Most wanted items:
Dungeon Fighter Online

10

Million Dungeon Fighter Gold
Dungeon Fighter Online

50

Million Dungeon Fighter Gold
Dungeon Fighter Online
100

Million Dungeon Fighter Gold
Cheap Dungeon Fighter Online Gold with fast delivery!
Choose wisely and be unstoppable
Dungeon Fighter Online is an arcade scrolling action game with RPG elements. If you are looking for a game with fast-paced action with unlimited possibilities you found it. At the beginning of your game you get to chose from 15 characters and 10 classes, each of them with different game styles which includes Thief, Knight, Fighter, Mage, Gunner or Priest.
Right into the danger
DFO offers a unique combat stlye where you can land deadly attack combinations to leave your foes behind. Your character will progress and gain levels as you play and complete quests. On level 15 you can choose a subclass for your character which opens new possibilities and makes the enjoyment of the game even longer. As you progress with your quests, the game opens up more areas and uncovers its story.
Get your gold from a reliable source
Gather your friends and push your limits to the max with Dungeon Fighter Online. Buy DFO gold and be unstoppable as you are clearing out maps and winning your PvP battles. Mulefactory is the best choice to buy the cheapest Dungeron Fight Online Gold which helps you in gearing your character faster and easier!
Categories in Dungeon Fighter Online selection: