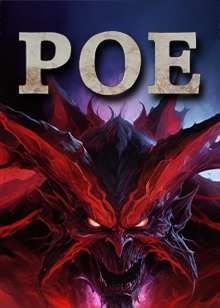 Advanced Low-life Ice Spear CoC Occultist - Witch - Sentinel 3.18 /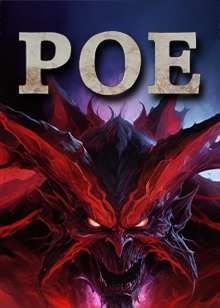 Path of Exile


Advanced Low-life Ice Spear CoC Occultist - Witch - Sentinel 3.18
Low-life Ice Spear CoC poe build updated for patch 3.18 Sentinel League!
You will receive all the gear and gems to be able to play this Path of Exile build. The character itself is not included!

Low-life version of one of the fastest map-clearing builds in Path of Exile, based on the powerful Cospri's Malice sword. Even more damage with low-life version with more damage auras and Pain Attunement Keystone.

Cyclone is our main skill, with 100% Hit and Crit chance it allows to trigger Ice Spear and Cold Spells from Cospri's Malice with very high frequency.

The Occultist is the best choice for the Ascendancy class. We get huge bonuses to Cold Spell Damage, Curses and additional generation of Power Charges. Since the ES is our main layer of defense, ES bonuses from the Occultist significantly increase our survivability.

The build has an incredible clearing speed and huge single target damage, you can easy handle all Path of Exile endgame content!

- 100% Hit Chance with 100% Crit Chance
- Maximum Ice Spear Trigger Rate (52% Cooldown Recovery and 10 Attacks per Second)
- More then 75 Millions of DPS (50 Millions of Sirius DPS)
- Mageblood (keep your hands free of pushing flasks)
- Massive ES Leech
- Dual Watcher's Eye: Crits from Hatred + ES on Hit Leech from Discipline

Skill tree at Level 95
Path of Building link at level 95
(copy and paste it to PoB - it shows cluster jewels more accurately than PoE Planner)

Minimum stats you will have at level 95:
Strength - 98
Dexterity - 212
Intelligence - 340

Endgame resistances
Fire 75%
Cold 75%
Lightning 76%
Chaos ~75%

Bandit Quest:
Kill All

Ascendancy:
First Labyrinth: - Void Beacon
Second Labyrinth: - Frigid Wake
Third Labyrinth: - Forbidden Power
Uber Labyrinth: - Malediction

Pantheon:
Major God: Soul of Lunaris or Soul of Arakaali
Minor God: Soul of Abberath - upgraded

Gear and Gems:

Weapon:
Cospri's Malice - high APS, corrupted: Skills fire an additional Projectile
Sockets BBB (Frost Bomb - Freezing Pulse - Power Charge On Critical)

Shield:
Prism Guardian - Corrupted with +2 to socketed Auras
Sockets GGB (Hatred - Grace - Zealotry)

Body Armour:
Shavronne's Wrappings 6-Linked 140%+ ES
Sockets GGGRBB (Anomalous Ice Spear - Divergent Inspiration - Divergent Cyclone - Awakened Greater Multiple Projectiles lvl 5 - Awakened Cast On Critical Strike lvl 6 - Awakened Elemental Focus lvl 5)

Gloves:
Rare ES Gloves with Accuracy and Damage against Chilled Enemies. Implicts: Projectiles Pierce additional Targets and Chance to Unnerve Enemies on Hit
Sockets BBB+R (Summon Skitterbots - Bonechill - Awakened Unbound Ailments lvl 5, Defiance Banner)

Helmet:
Rare Warlord/Crusader ES Helm with +1 to Maximum Power Charges and -9% to Cold Resistance of nearby enemies, Enchanted: Ice Spear fires an additional Projectile
Sockets BBGG (Herald of Ice - Vaal Discipline - Precision - Enlighten lvl 4)

Boots:
Rare Shaper/Hunter Double-elevated ES Boots with increased Cooldown Recovery Rate and Tailwind
Sockets BBBG (Anomalous Assassin's Mark - Divergent Mark on Hit - Divergent Arcane Surge lvl 6 - Flame Dash)

Accesories:
Presence of Chayula - Perfect. Allocates Tranquility

Circle of Fear - well rolled
50%+ Increased Cold Damage while affected by Herald of Ice
Herald of Ice has 50%+ increased Buff Effect

Rare Redeemer Ring with DEX, Reduced Mana Cost and Curse with Frostbite on Hit

Mageblood

Jewels:
Militant Faith - Dominus
Unnatural Instinct
Thread of Hope - Large Ring - Perfect

Dual Watcher's Eye - +(1.7-1.8)% to Critical Strike Chance while affected by Hatred and +(25-30) Energy Shield gained for each Enemy Hit while affected by Discipline

4x Rare Jewel with increased maximum ES and Double Crit Multi
Rare Jewel with increased maximum ES and Corrupted Blood cannot be inflicted on you

2x Large Cluster Jewel - Blanketed Snow, Prismatic Heart, Widespread Destruction
2x Medium Cluster Jewel - Eye to Eye, Repeater
2x Medium Cluster Jewel - Pressure Points, Basics of Pain

Flasks:
Dying Sun - well rolled
Diamond, Quicksilver, Amethyst and Granite Flasks, rolled with Maximum Effects and increased APS, Reduced Mana Cost, increased Crit Chance and Resistances
When purchasing this product you will get a service which only contains the time invested in getting it. The picture shown is only for informational purposes and remains the property of their creator and owner. During the service we do not use any third party automatization softwares.
Our company is not affiliated with any game studios.

323 170
323 170 Customers trust us
Be the part of the most innovative item shop.

100%
Satisfied users
Your satisfaction is our number one priority.
Why us?

100%
100% Safe payments, guaranteed shipping
Most of our orders are processed in 15 minutes.

24/7
Technical Support
We are always here to help. Chat with us in real time.
Read more
9ms