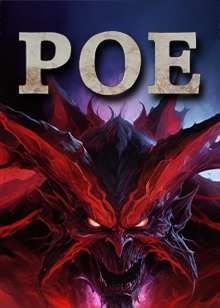 Arakaali Spiders Summoner - Necromancer Witch - Sentinel 3.18 /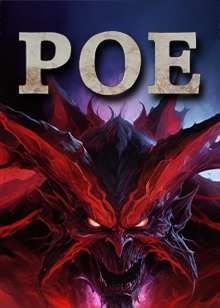 Path of Exile


Arakaali Spiders Summoner - Necromancer Witch - Sentinel 3.18
Arakaali Spiders Necromancer build, updated for patch 3.18 Sentinel League!
You will receive all the gear and gems to be able to play this Path of Exile build. The character itself is not included!

One of the strongest Minion builds in Path of Exile, based on 7-Linked combination of Summon Spiders with Arakaali's Fang and The Squire Shield!

Arakaali's Fang will summon Spiders when you kill something, thats why the build has The Writhing Jar Flask to create easy and weak monsters. After you killed them and summoned first spiders, you can easy sustain them with Gravebind Gloves. In addition, you only need to spin with cyclone, summoning corpses and refreshing offerings.

The build has insane DPS for both single-target and AOE. Clearing is really amazing with Divergent Melee Splash. Using three Divergent Offerings with huge adds to quality gives incredible Damage boost to your minions and tons of defenses for you. Defenses are really very strong with Max Block Chance, Physical Reduction, Chaos Resistance and overcapped Elemental Resistances.

Skill tree at Level 95
Path of Building link at level 95
(copy and paste it to PoB - it shows cluster jewels more accurately than PoE Planner)

Minimum stats you will have at level 95:

Strenght - 275
Dextirity - 138
Intelligence - 255

Endgame resistances:
Fire 84%
Cold 84%
Lightning 84%
Chaos 75%

Bandit Quest:
Kill All

Ascendancy:
First Labyrinth: - Mistress of Sacrifice
Second Labyrinth: - Plaguebringer
Third Labyrinth: - Commander of Darkness
Uber Labyrinth: - Mindless Aggression

Pantheon:
Major: Soul of the Brine King - upgraded
Minor: Soul of Abberath - upgraded

Gear and Gem links:

Weapon:
Arakaali Fang
Sockets RRB (Awakened Multistrike lvl 5 - Awakened Melee Physical Damage lvl 5 - Awakened Minions Damage lvl 5)

Shield:
The Squire
Sockets RGG (Divergent Melee Splash - Anomalous Withering Touch - Awakened Void Manipulation lvl 5)

Body Armour:
Rare 6-Linked Double-elevated Astral Plate with Life and Extra ES from Life craft, 30% increased effect of Auras and 35% increased effect of Offerings
Sockets BBBBGG (Divergent Cyclone - Awakened Cast While Channeling lvl 5 - Divergent Bone Offering - Divergent Spirit Offering - Divergent Flesh Offering - Enhance lvl 4)

Helmet:
Ancient Skull - well rolled and enchanted: Spirit Offering grants +12% of Physical Damage as Extra Chaos Damage
Sockets BBBB (Anomalous Raise Specte - Anomalous Controlled Destruction - Feeding Frenzy - Minion Life)

Gloves:
Gravebind - Curse Enemies with Despair on Hit
Sockets RRGB (Tempest Shield - Anomalous Poacher's Mark lvl 15 - Anomalous Molten Shell - Defiance Banner)

Boots:
Corpsewalker - Corrupted with +2 to socketed Auras
Sockets RRBB (Determination - Divergent Malevolence - Purity of Fire - Enlighten)

Accesories:
Ashes of the Stars (allocates Charisma)
Vivinsect with extra Attributes (Flame Dash)
Rare Unset Ring with Life, Chaos and Elemental Resistances, Reduced Mana cost of Skills (Convocation)
Leash of Oblation

Jewels:
Amanamu's Gaze - (8-10) to all Attributes
Fortress Covenant - (42-45)% Minion Damage
Melding of the Flesh - Perfect
Forbidden Flame - Void Beacon
Forbidden Flesh - Void Beacon
4x Ghastly Eye Jewel with 30+ Maximum Life, Minions have (5-6)% increased Attack Speed, Additional Physical Damage

Cluster Jewels:
Large Clusted Jewel - Minions have 3% increased Cast Speed, Elemental Resistances, Small passive Skills have 35% increased Effect, Adds 12 Passive Skills
Large Clusted Jewel - Minions have 3% increased Cast Speed, Chaos Resistance, Small passive Skills have 35% increased Effect, Adds 12 Passive Skills

No Notables. Allocate all small nodes on Large Clusters!

Flasks:
The Writhing Jar - well rolled!
Quartz Flask with reduced Effect of Curses on you
Divine Life Flask with Instant Recovery and Bleeding Immunity
Granite Flask with Extra Armour
Quicksilver Flask with Extra Movement Speed
When purchasing this product you will get a service which only contains the time invested in getting it. The picture shown is only for informational purposes and remains the property of their creator and owner. During the service we do not use any third party automatization softwares.
Our company is not affiliated with any game studios.

323 170
323 170 Customers trust us
Be the part of the most innovative item shop.

100%
Satisfied users
Your satisfaction is our number one priority.
Why us?

100%
100% Safe payments, guaranteed shipping
Most of our orders are processed in 15 minutes.

24/7
Technical Support
We are always here to help. Chat with us in real time.
Read more
15ms