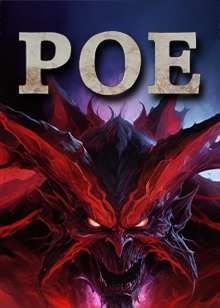 Herald of Purity Mana - Guardian Templar - Heist League 3.12 /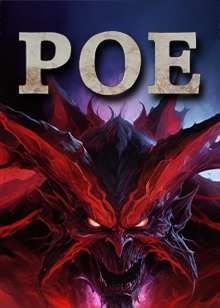 Path of Exile


Herald of Purity Mana - Guardian Templar - Heist League 3.12
Herald of Purity Mana Guardian PoE build.
You will receive all the gear and gems to be able to play this Path of Exile build. The character itself is not included!

Mana Guardian is one of the strongest defensive classes in the game. By reserving our mana, we get a lot of energy shield. Thanks to Memory Vault helmet, we have massive armor for 80% physical damage reduction, and it also allows us to pop huge molten shell & vaal molten shell's which make us nearly invulnerable outside of their short cooldowns. We also have very high block chance. All of this make give us terrific survivability with numerous defensive layers.

Our main supply of damage is Herald of Purity, which summons 4 minions when we hit or kill, and we use Cyclone to constantly summon them. Given that we're extremely tanky, we can afford to perform that all of the time with no taking any danger.

No matter what build you played before, nothing felt anywhere near as safe as mana guardian. It is an insane combination of high energy shield, high damage reduction, high block, and high sustain, plus very respectable damage and clear speed. It is one of the few builds that allows you to level up in the late 90's doing pure T16 maps, delving and farming Uber Elder / Sirus on every cooldown.

Skilltree:(Click on the Level to check the tree)
Level 92

Minimum stats you will have at level 92:
Strenght - 255
Dextirity - 155
Intelligence - 445

Endgame resistances
Fire 76
Cold 81
Lightning 76
Chaos 100

Bandit Quest:
Kill All

Ascendancy:
First Labyrinth: - Radiant Crusade
Second Labyrinth: - Radiant Faith
Third Labyrinth: - Unwavering Crusade
Uber Labyrinth: - Time of Need

Pantheon:
Major God: Soul of The Brine King
Minor God: Soul of Ralakesh

Gear and Gem links:

Weapon:
Arakaali's Fang
Sockets RGB (Signal Prey - Withering Touch - Awakened Melee Splash)

Shield:
Aegis Aurora
Sockets BBB (Summon Carrion Golem - Feeding Frenzy - Cast when Stunned)

Body Armour:
Skin of the Loyal
Sockets RRRRBB (Herald of Purity lvl 21/20 - Ruthless - Bloodlust - Empower lvl 4 - Awakened Minion Damage - Signal Prey)

Helmet:
Memory Vault
Sockets RRGG (Cyclone - Culling Strike - Maim - Fortify)

Gloves:
Shaper's Touch - Curse Enemies with Vulnerability on Hit, with % increased Effect
Sockets RRRB (Vaal Molten Shell - Rallying Cry - Increased Duration - Spirit Offering)

Boots:
Rainbowstride
Sockets RGBB (Vaal Discipline - Determination - Desecrate - Flame Dash)

Accesories:
Astramentis 120+ attributes with allocated Potency of Will
2x Circle of Guilt with two Herald of Purity options and enchanted to 20% quality with Fertile Catalyst:
Sentinels of Purity deal (70-100)% increased Damage
Herald of Purity has (20)% reduced Mana Reservation
Darkness Enthroned

Jewel:
The Blue Nightmare (Socket it to the left from Templar starting place to cover nodes with elemental resistances)
Fortress Covenant
Healthy Mind - Perfect (Socket it above Witch starting place)
Rare Jewel with %increased maximum Mana, Corrupted Blood cannot be inflicted on you, Resistances
Rare Abyss Jewel 20+ to maximum Mana, 20+ to maximum Energy Shield, Resistances
Rare Abyss Jewel 20+ to maximum Mana, 20+ to maximum Energy Shield, Resistances
Medium Cluster Jewel (Cult-Leader and Disciples)
Small Cluster Jewel (Stalwart Commander)
Put Cluster Jewels to allocated socket and allocate Cult-Leader, Disciples and Stalwart Commander keystones

Flasks:
The Writhing Jar
The Writhing Jar
Alchemist's Quicksilver Flask of Adrenaline (Movement speed flask)
Experimenter's Granite Flask of Staunching (Extra armor and immunity to Bleeding)
Sulphur Flask of Dousing (Extra damage and immunity to Ignite)
When purchasing this product you will get a service which only contains the time invested in getting it. The picture shown is only for informational purposes and remains the property of their creator and owner. During the service we do not use any third party automatization softwares.
Our company is not affiliated with any game studios.
Related products
/ Path of Exile / Herald of purity mana guardian...

247 399
247 399 Customers trust us
Be the part of the most innovative item shop.

100%
Satisfied users
Your satisfaction is our number one priority.
Why us?

100%
100% Safe payments, guaranteed shipping
Most of our orders are processed in 15 minutes.

24/7
Technical Support
We are always here to help. Chat with us in real time.
Read more
17ms