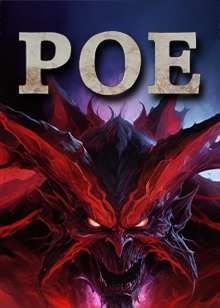 Advanced Ball Lightning Mana - Hierophant Templar - Ultimatum League 3.14 /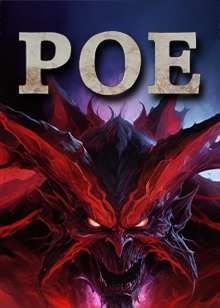 Path of Exile


Advanced Ball Lightning Mana - Hierophant Templar - Ultimatum League 3.14
Advanced Ball Lightning Mana Hierophant poe build.
You will receive all the gear and gems to be able to play this Path of Exile build. The character itself is not included!

Ball Lightning is one of the strongest Lightning Spells, it creates a slow-moving projectile which periodically zaps nearby enemies at a high frequency. Archmage support allows you to get an incredible bonus to lightning spell damage, depending on your Mana pool. Therefore, the build uses a Hierophant ascendancy, as a character that receives the maximum bonuses to your Maximum Mana. Mana greatly increases your DPS and protects against damage due to Mind over Matter, The Agnostic and Arcane Cloak skill. And so much so that it allows you to use Righteous Fire.

The combination of all of this makes the build one of the best boss-killers in the game with awesome single-target DPS and withstanding just an absurd amount of damage.

Pros:
- Strong single-target DPS, great Boss killer!
- Amazing clear speed, you need just one cast to clear the screen
- Immunity to elemental ailments
- High survivability with Arcane Cloak and MoM
- Ability to use Righteous Fire due to high Life Regeneration
- Unique gameplay. Take maximum from Path of Exile!

Cons:
- This is not a one-button build
- To play comfortably, you need to keep all your impressive arsenal of spells and flasks activated, and this can take some skill

Skilltree:(Click on the Level to check the tree)
Level 95

Minimum stats you will have at level 95:
Strenght - 170
Dextirity - 100
Intelligence - 375

Endgame resistances
Fire 75%
Cold 75%
Lightning 75%
Chaos -48%

Bandit Quest:
Kill All

Ascendancy:
First Labyrinth: - Divine Guidance
Second Labyrinth: - Arcane Blessing
Third Labyrinth: - Illuminated Devotion
Uber Labyrinth: - Conviction of Power

Pantheon:
Major: Soul of Lunaris or Soul of Arakaali
Minor: Soul of Shakari

Gear and Gem links:

Weapon:
Pledge of Hands 6-Linked - 155%+ Spell Damage
Sockets BBBBBG (Divergent Ball Lightning - Archmage - Awakened Spell Echo lvl 5 - Awakened Added Lightning Damage lvl 5 - Awakened Controlled Destruction lvl 5 - Awakened Greater Multiple Projectiles lvl 5 / Slower Projectiles)
Swap GMP to Slower Proj on single-target fights

Body Armour:
Cloak of Defiance 6-Linked - well rolled
Sockets BBBBGG (Arcanist Brand - Wave of Conviction - Blade Blast - Awakened Hextouch lvl 5 - Sniper's Mark - Conductivity)
Debuffs and Curses. Just spam your Arcanist Brand and all other skills will be auto-casted on nearby enemies

Helmet:
Memory Vault - 40% increased Ball Lightning Damage
Sockets RGB+B (Divergent Vaal Righteous Fire - Anomalous Blood Rage - Empower lvl 4, Anomalous Clarity lvl 1)
Level your Blood Rage as your DEX allows. Do not level Clarity Gem

Gloves:
Asenath's Gentle Touch - well rolled
Sockets BBBG (Sigil of Power - Flame Dash - Faster Casting - Second Wind)
Sigil of Power - utility skill, which grants lots of damage and reduce damage dealt to you. Requires more stationary type of playstile. Great boost on Ultimatum and multi-staged bosses

Boots:
Skyforth - 70% increased Mana Regeneration Rate if you've cast a Spell Recently
Sockets BBRG (Arcane Cloak - Anomalous Arcane Surge - Increased Duration - Second Wind)
Arcane Cloak setup - great defensive skill, be sure to have it up all time. It will absorb damage based on your Mana, also helps to sustain Righteous Fire

Accesories:
Atziri's Foible - well rolled, Allocated Mind Drinker (Verdant - Teal - Teal Oils), 20% Fertile Catalyst Quality
2x Rare Rings with Life, Mana, Mana Regeneration Rate and Resistances, 20% Fertile Catalyst Quality
Rare Redeemer Stygian Vise with Life, Mana, Resistances and increased Mana Recovery rate, 20% Fertile Catalyst Quality

Jewels:
Unnatural Instinct
Pure Talent - Corrupted Blood cannot be inflicted on you
Healthy Mind - Perfect
Kurgal's Gaze
Watcher's Eye - 15% increased Mana Recovery Rate while affected by Clarity
4x Rare Hypnotic Eye Jewels with Life, Mana, Resistances or Damage mods

Cluster Jewel:
Large Cluster Jewel - Scintillating Idea, Storm Drinker, Disorienting Display, Adds 8 Passive Skills
Medium Cluster Jewel - Liquid Inspiration, Spiked Concoction, Adds 4-5 Passive Skills
Medium Cluster Jewel - Master of Fear, Wish for Death, Adds 4-5 Passive Skills

How to socket your Jewels:
1) Healthy Mind - above Witch starting Place
2) Unnatural Instinct - left side from Scion starting place, near Shaper node. It gives you mana and aoe nodes and starting Scion node to activate bonus from Pure Talent
3) Other Jewels haven't special priority
4) Socket Large Cluster to Big Jewel socket, allocate 3 Notables and 2 Jewel Sockets
Socket your Medium Clusters to this sockets, allocate 2 Notables and Jewel Socket on each of them
You need 15 Skill Points for your Cluster Jewels

Flasks:
The Wise Oak - Perfect
Cinderswallow Urn - 75-80% Crit during Flask Effect, Recover 3% of Mana
Enduring Eternal Mana Flask of Quickening (Mana Recovery and Cast Speed)
Experimenter's Quicksilver Flask of Adrenaline (Movement Speed Flask)
Experimenter's Quartz Flask of Warding (Phasing and Curse Immunity)

When purchasing this product you will get a service which only contains the time invested in getting it. The picture shown is only for informational purposes and remains the property of their creator and owner. During the service we do not use any third party automatization softwares.
Our company is not affiliated with any game studios.
from 199.90 USD
(1999.00 MC)
6 - 12h

274 571
274 571 Customers trust us
Be the part of the most innovative item shop.

100%
Satisfied users
Your satisfaction is our number one priority.
Why us?

100%
100% Safe payments, guaranteed shipping
Most of our orders are processed in 15 minutes.

24/7
Technical Support
We are always here to help. Chat with us in real time.
Read more
11ms