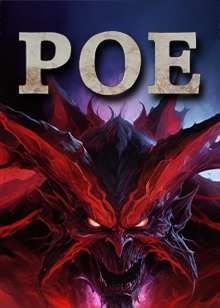 Advanced Elemental Hit Raider - Ranger - Scourge 3.16 /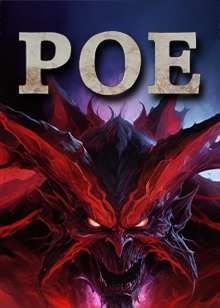 Path of Exile


Advanced Elemental Hit Raider - Ranger - Scourge 3.16
Advanced Elemental Hit Raider poe. build.
You will receive all the gear and gems to be able to play this Path of Exile build. The character itself is not included!

Elemental Hit has proven itself over many leagues as one of the strongest Path of Exile skills. Focusing on Crit Chance stacking, build has incredible single target damage, allowing you to destroy bosses in a seconds. Raider's Ascendancy provides great offence and defence bonuses, Phasing and almost full Elemental Ailments avoidance. Insane boosts to Frenzy charges gives increadible speed and mobility, which makes it a godlike clearing build, melting all Path of Exile content
Pros:
- More then 20 millions of DPS with High Crit Chance (10 millions of Sirius DPS)
- 75% Phys Reduction, 70% Spell Suppress Chance, Resonable Life Pool
- Top tier map clearing
- Unique and fun gameplay mechanic of melee bow build
- Very high mobility and speed, 8 Frenzy Charges, easy to kite enemies and dodge hits
Cons:
- Boss fights with multiple stages require good flask management and additional players skill

Skilltree:(Click on the Level to check the tree)
Level 95

Minimum stats you will have at level 95:
Strenght - 100
Dextirity - 250
Intelligence - 126

Endgame resistances
Fire 75%
Cold 75%
Lightning 75%
Chaos 30%

Bandit Quest:
Kill All

Ascendancy:
First Labyrinth: - Way of the Poacher
Second Labyrinth: - Avatar of the Slaughter
Third Labyrinth: - Quartz Infusion
Uber Labyrinth: - Avatar of the Veil

Pantheon:
Major: Soul of the Brine King
Minor: Soul of Shakari - Poison Immunity

Gear and Gems:

Weapon:
Rare 6-Linked Bow
* +1 to Level of Socketed Gems
* +2 to Level of Socketed Bow Gems
* Bow attacks fire 2 additional Arrows
* Increased Attack Speed
* Attacks with this Weapon Penetrate % of Resistances
Sockets RRRGGB (Elemental Hit 21/20 - Anomalous Inspiration - Empower lvl 4 - Barrage Support - Awakened Elemental Focus lvl 5 - Awakened Elemental Damage with Attacks lvl 5)
Single-target setup

Offhand:
Rare Shaper Quiver with Life, Crit Multi, Elemental Damage and Additional Arrow

Body Armour:
Rare Hunter/Crusader Evasion Armor
* 15% chance to gain a Power Charge on Critical Strike
* You can apply and additional Curse
* Attacks have +(1.8-2)% to Critical Strike Chance
* 80+ Life
Sockets GGGRRB (Elemental Hit 21/20 - Mirage Archer - Divergent Inspiration - Awakened Chain lvl 5 - Awakened Elemental Damage with Attacks lvl 5 - Combustion)

Gloves:
Hands of the Hight Templar (+1 to Maximum Frenzy Charges, Attacks have +% to Critical Strike Chance)
Sockets RBBG (Anger - Summon Skitterbots - Vaal Grace - Enlighten lvl 4)

Helmet:
Asenath Chant (enchant: 15% increased Elemental Hit Attack Speed)
Sockets BBBG (Flammability lvl 21/20 - Sniper's Mark lvl 21/20 - Enhance lvl 4 - Divergent Inspiration)

Boots:
Double-Elevated Hunter/Redeemer Boots with Tailwind, Onslaught, Elusive, Movement Speed and Life
Sockets GGGG (Dash - Anomalous Second Wind - Blood Rage, Precision)

Accesories:
Xoph's Blood with allocated Lava Lash (Clear - Clear - Golden) 20% Turbulent Catalyst Quality
Rare Ring 70+ Life, 50+ INT, 100% Total Chaos and Elemental Resistances and -7 to Non-Channeling Skills Mana Cost
Rare Ring 70+ Life, 40%+ Elemental Damage with Attack Skills, 100% Total Chaos and Elemental Resistances
Rare Stygian Vise with 90+ Maximum Life, 100% Chaos and Elemental Resistances, 30%+ Elemental Damage with Attack Skills

Jewels:
Combat Focus Viridian - Corrupted Blood protection
Combat Focus Crimson - Reduced Reservation
Thread of Hope - Large Ring - Perfect
Watcher's Eye - +(45-50)% to Critical Strike Multiplier while affected by Anger
3x Rare Jewels with increased maximum Life and double Crit Multi
Rare Abyss Jewel with Life, Crit Multi and Attributes

Cluster Jewels:
2x Large Cluster Jewel - Calamitous, Fuel the Fight, Martial Prowess, Adds 8 Passive Skills
2x Medium Cluster Jewel - Eye to Eye, Repeater, Adds 4-5 Passive Skills

Flasks:
Dying Sun - well rolled
Bottled Faith - well rolled
Diamond Flask with Curse Protection
Quicksilver Flask with Extra Movement Speed
Divine Life Flask with Bleeding Protection
When purchasing this product you will get a service which only contains the time invested in getting it. The picture shown is only for informational purposes and remains the property of their creator and owner. During the service we do not use any third party automatization softwares.
Our company is not affiliated with any game studios.

302 242
302 242 Customers trust us
Be the part of the most innovative item shop.

100%
Satisfied users
Your satisfaction is our number one priority.
Why us?

100%
100% Safe payments, guaranteed shipping
Most of our orders are processed in 15 minutes.

24/7
Technical Support
We are always here to help. Chat with us in real time.
Read more
49ms