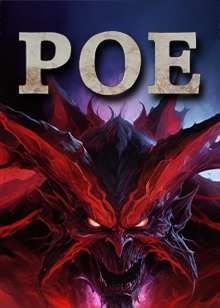 Toxic Rain - Raider Ranger - Expedition League 3.15 /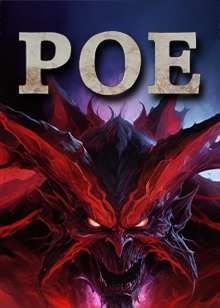 Path of Exile
Toxic Rain - Raider Ranger - Expedition League 3.15
RaiderToxic Rain Poe Build.
You will receive all the gear and gems to be able to play this Path of Exile build. The character itself is not included!

This is a Raider based build focusing on the Skill Toxic Rain and all the massive DoT it brings.
Toxic Rain is a Chaos/AoE Bow attack that shots several arrows in the air that fall dawn rapidly creating Spore Pods. Arrows deal damage when they hit enemies. Spores deal damage over time to nearby enemies, and after a short delay, they explode dealing Chaos Damage in a small area
This build is a super fast map farmer, with fantastic boost to attack and movement speed from Raider ascendancy. Perma Onslaught and Phasing, combined with all the defenses the Raider provides, make you incredibly fast and deadly. Fight the new Ultimatum League and drown all the monsters in your Toxic Rain!

Skilltree:(Click on the Level to check the tree)
Level 92

Path of Building (PoB) level 92:
https://pastebin.com/Gq9sm9Gw

Minimum stats you will have at level 95:
Strenght - 111
Dextirity - 300
Intelligence - 134

Endgame resistances
Fire 75
Cold 75
Lightning 75
Chaos ~10

Bandit Quest:
Kill All

Ascendancy:
First Labyrinth: - Rapid Assault
Second Labyrinth: - Avatar of the Chase
Third Labyrinth: - Quartz Infusion
Uber Labyrinth: - Avatar of the Veil

Pantheon:
Major : Arakaali
Minor : Garukhan / Tukohama

Gear and Gem links:

Weapon:
Rare Bow 6-Linked:
+1 to Level of Socketed Gems
+2 to Level of Socketed Support Gems
%increased Chaos Damage over Time
%to Chaos Damage over Time Multiplier
%to Damage over Time Multiplier
Sockets GGGGGR (Toxic Rain lvl 21/20 - Empower lvl 4 - Mirage Archer - Void Manipulation - Efficacy - Vicious Projectiles)

Offhand:
Rare Quiver with Double Chaos Multiplier and Life (10%+ to Damage* and 20%+ to Chaos Damage* over Time Multiplier)

Body Armour:
Carcass Jack - well rolled
Sockets GG and GGBB (Dash - Second Wind, Malevolence - Clarity - Blood Rage - Vaal Haste)

Helmet:
Asenath's Chant
Sockets BBBB (Despair - Soulrend - Essence Drain - Contagion)

Gloves:
Rare Gloves with Life, Resistances and Attack Speed
Sockets RRBB (Wither - Faster Casting - Spell Totem - Multiple Totems)

Boots:
Atziri's Step 70+ Life, 16% Dodge
Sockets RGGG (Cast when Damage Taken - Immortal Call - Vaal Grace - Increased Duration)

Accesories:
Rare Amulet with Chaos Damage Multiplier and +1 all Chaos Gems with allocated Corruption (Crimson - Black - Black Oils)
2x Rare Ring 70+ Maximum Life, Chaos and Elemental Resistances, Non-Channelling Skills have -7 to Total Mana Cost
Rare Heavy Belt: 90+ Life, 100%+ Total Res

Jewels:
Thread of Hope - Very Large Ring (-12% to -10% to all Elemental Resistances)
Replica Conqueror's Efficiency
2x Rare Jewel with 6-7% Maximum Life, Chaos Damage over time Multiplier or increased Attack Speed with Bows, 20%+ Total Res

Cluster Jewels:
Large Cluster Jewel (Touch of Cruelty, Unholy Grace, Unwaveringly Evil, Adds 8 Passive Skills)
Medium Cluster Jewel (Eldritch Inspiration, Student of Decay, Adds 4-5 Passive Skills)
Medium Cluster Jewel (Wicked Pall, Eternal Suffering, Adds 4-5 Passive Skills)

Description about Jewels:
1) Socket your Thread of Hope near Scion starting place and allocate:
*Potency of Will and two skill duration nodes
*Harrier
*Overcharged
*Profane Chemistry

2) Put your Large Clusters to big socket near Acrobatics. Allocate 3 Notables and 2 Jewel Sockets. Socket your 2 Medium Clusters to this sockets and allocate Notables and one Jewel Socket on each of them. Use this sockets for your Rare Jewels

3) Other Jewels have no special priority

Flasks:
Seething Divine Life Flask of Staunching (Life Recovery and Bleeding Immunity)
Enduring Divine Mana Flask of Acceleration (Mana Recovery and Extra Attack Speed)
Chemist's Quicksilver Flask of Adrenaline (Movement Flask)
Chemist's Jade Flask of Reflexes (Extra Evasion)
Chemist's Quartz Flask of Heat (Extra Dodge and Freeze Immunity)
When purchasing this product you will get a service which only contains the time invested in getting it. The picture shown is only for informational purposes and remains the property of their creator and owner. During the service we do not use any third party automatization softwares.
Our company is not affiliated with any game studios.

279 284
279 284 Customers trust us
Be the part of the most innovative item shop.

100%
Satisfied users
Your satisfaction is our number one priority.
Why us?

100%
100% Safe payments, guaranteed shipping
Most of our orders are processed in 15 minutes.

24/7
Technical Support
We are always here to help. Chat with us in real time.
Read more
48ms