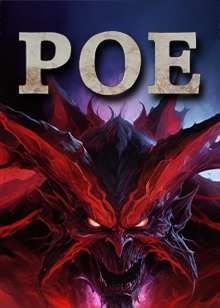 Ice Trap - Shadow Saboteur - Expedition League 3.15 /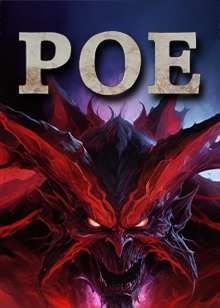 Path of Exile


Ice Trap - Shadow Saboteur - Expedition League 3.15
Ice Trap Saboteur PoE build.
You will receive all the gear and gems to be able to play this Path of Exile build. The character itself is not included!

The Saboteur has always been one of the most popular Ascendancy in Path of Exile. The global nerfs in the 3.15 update did not particularly affect him and now it is definitely worth playing with this build!
Traps allow you to deal insane explosive damage at the endgame, as you can set them all just before the boss spawns, for example, between the Shaper, Atziri, or Sirius phases.
The build is based on the powerful Ice Trap skill, which deals huge instant damage and has an impressive area of effect. The build has an amazing crit rate of about 85%, which allows him to freeze absolutely everything, including bosses, making him one of the best boss killers in the game.

Skilltree:(Click on the Level to check the tree)
Level 92

Path of Building (PoB)
Level 92

Minimum stats you will have at level 92:
Strenght - 75
Dextirity - 185
Intelligence - 155

Endgame resistances
Fire 75
Cold 75
Lightning 75
Chaos 0

Bandit Quest:
Help Alira

Ascendancy:
First Labyrinth: - Perfect Crime
Second Labyrinth: - Born in the Shadows
Third Labyrinth: - Explosives Expert
Uber Labyrinth: - Pyromaniac

Pantheon:
Major God: Soul of Arakaali
Minor God: Soul of Shakari

Gear and Gems:
Build uses Elemental Equilibrium. Do NOT, EVER, get any sort of FLAT added cold damage on your tree or gear as that will ruin EE!

Weapon:
Rare One-Handed Dagger:
* +1 to Level of all Cold/Spell Skill Gems
* 70%+ increased Critical Strike Chance for Spells
* Damage to Spells (Lightning or Fire)
* 50%+ Cold Spell Damage

Sockets BB (Frost Bomb - Spell Cascade)

Shield:
Rare Shield with Life, Resists and +1 to Level of all Cold/Spell Skill Gems
Sockets BBB (Flame Dash - Faster Casting - Arcane Surge)

Body Armour:
Tinkerskin 6-Linked
Sockets GGGGGB (Ice Trap 21/20 - Trap and Mine Damage - Charged Traps - Cluster Traps - Hypothermia - Increased Critical Strikes)

Gloves:
Slavedriver's Hand
Sockets RGBB (Bear Trap - Siphoning Trap - Bonechill - Increased Duration)
A combination of traps that significantly increases your DPS. Use them on bosses and tanky enemies

Helmet:
Rare Helmet with Life, Elemental and Chaos Resist
Sockets BG (Hatred - Summon Skitterbots)

Boots:
Atziri's Step (70 Life, 16% Dodge)
Sockets RGG (Vaal Grace - Increased Duration - Portal)

Accesories:
The Pandemonius (with allocated Unstable Munitions - Teal, Violet, Violet Oils)
Rare Shaper Ring with Assassin's Mark, Life and Resistances
Malachai's Artifice (95-100% Lightning) - Socket here your Storm Brand Gem! Use Storm Brand before throwing traps to trigger Elemental Equilibrium!
Rare Stygian Vise with Life, Elemental and Chaos Resist

Jewels:
Watcher's Eye - Damage Penetrates (10-15)% Cold Resistance while affected by Hatred
Large Cluster Jewel (Blanketed Snow, Widespread Destruction or Blast-Freeze, Adds 8 Passive Skills)
2x Medium Cluster Jewel (Set and Forget, Surprise Sabotage, Adds 4-5 Passive Skills)
Rare Abyss Jewel with Life, Crit Multi and Fire Damage to Spells
4x Rare Jewels with Life, Crit Multi and Resistances

Flasks:
Seething Divine Life Flask of Staunching (Life Recovery and Bleeding Immunity)
Chemist's Quicksilver Flask of Adrenaline (Movement Flask)
Chemist's Diamond Flask of Heat (Increased Critical Strike Chance and Freeze Immunity)
Chemist's Quartz Flask of Reflexes (Extra Dodge and Evasion)
Chemist's Silver Flask of Inertia (Onslaught and Extra Stun Protection)
When purchasing this product you will get a service which only contains the time invested in getting it. The picture shown is only for informational purposes and remains the property of their creator and owner. During the service we do not use any third party automatization softwares.
Our company is not affiliated with any game studios.

282 761
282 761 Customers trust us
Be the part of the most innovative item shop.

100%
Satisfied users
Your satisfaction is our number one priority.
Why us?

100%
100% Safe payments, guaranteed shipping
Most of our orders are processed in 15 minutes.

24/7
Technical Support
We are always here to help. Chat with us in real time.
Read more
55ms