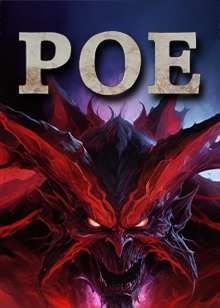 Lightning Trap - Saboteur Shadow - Synthesis League 3.6 /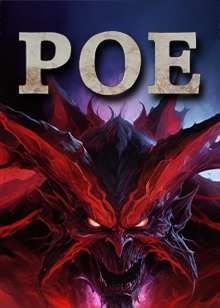 Path of Exile
Lightning Trap - Saboteur Shadow - Synthesis League 3.6
Shadow Saboteur Arc and Lightning Spire Trap PoE build.
Lightning Trap is an insane way to both clear rooms and kill bosses.
The build is super rewarding, fun, and scales insanely well from leveling to end game.
You will recieve all the gear and gems to be able to play this Path of Exile build.


Minimum stats you will have at level 84:


Strenght - 100
Dextirity - 113
Intelligence - 200
 


Endgame resistances


Fire  75
Cold  75
Lightning  75
Chaos -60
 


Gear and Gems:(all the gems have 20% Quality except vaal gems)

Weapon:
Rare One-Handed Weapon (Dagger, Wand or Scepter) 50%+ Spell damage, 100%+ Critical strike chance for spells, Adds 3-110 lightning damage to spells, 20%+ Global Critical Strike Multiplier
Sockets BBG (Wrath - Herald of Ice - Herald of Thunder)

Shield:
Rare Shield 90+ Maximum Life, 80%+ Critical strike chance for spells, 50%+ Spell damage
Sockets RGB (Bear Trap - Increased Duration - Portal)

Body Armour:
Tinkerskin 6-Linked Sockets GGGBBB (Lightning Trap - Controlled Destruction - Lightning penetration - Trap and Mine Damage - Cluster Traps - Pierce)

Gloves:
Rare Shaper Gloves: 80+ Maximum Life. Socketed Gems are Supported by Level 18-22 Trap. Skills which Throw Traps throw up to 1 additional Trap.
Sockets BBBB (Lightning Spire Trap - Elemental Focus - Controlled Destruction - Lightning Penetration)

Helmet:
Rare Helm 100+ Energy Shield, 90+ Maximum Life, 100%+ Total Resistances
Sockets RRRB (Cast Wwhen Damage Taken - Immortal Call - Increased Duration - Enfeeble)
Setup for survivability. You can level gems in your cwdt setup to any level convenient to you.

Boots:
Rare Boots 70+ Maximum Life, 100%+ Total Resistances, 24%+ Movement Speed
Sockets RRRG (Shield Charge - Faster Attacks - Fortify - Blood Magic)
Movement Skill. Level this gems as much as your strength allows.


Accesories:


Ring1: Rare Ring 30+ Strength, 70+ Maximum Life, 100%+ Total Resistances
Ring2:Rare Opal Ring 70+ Maximum Life, 80%+ Total Resistances
Rare Stygian Vise 70+ Maximum Life, 80%+ Total Resistances, 20-30% Lightning or Elemental Damage
Amulet:Rare Amulet 70+ Maximum Life, 20%+ Spell or Lightning Damage, 30%+ Global Critical Multiplier
Watcher's Eye - Damage Penetrates (10-15)% Lightning Resistance while affected by Wrath
2x Hypnotic Eye Jewel 30+ Maximum Life and two random properties of(Add Lightning Damage to Spells/to Spells while holding a Shield, Global Critical Strike Multiplier, %chance to gain Onslaught for 4 seconds on Kill, Resistances)


 

The values of resistances in your gear may differ, but you are guaranteed to get them capped.


Flasks:


Bubbling Divine Life Flask of Staunching (Life recovery and Bleeding remove)
Experimenter's Diamond Flask of Warding (Increased critical strike rate and Curse immunity)
Ample Quicksilver Flask of Adrenaline (Increased movement speed)
Experimenter's Basalt Flask of Heat (Physical Damage reduction and Freeze remove)
The Wise Oak - make sure that your uncapped lightning resist is the highest



Bandit Quest:
Kill All

Skilltree:(Click on the Level to check the tree)

Level 89

Ascendancy:


    First Labyrinth: - Perfect Crime
    Second Labyrinth: - Chain Reaction
    Third Labyrinth: - Pyromaniac
    Uber Labyrinth: - Born in the Shadows



Pantheon:

Major: Soul of the Brine King (This helps us avoid being stunlocked)
Minor: Soul of Ryslatha (

This allows us to passively gain Life Flask charges if we haven't used one. Great for running Uber Lab or any long boss fights.)

 
Related products
/ Path of Exile / Saboteur

203 136
203 136 Customers trust us
Be the part of the most innovative item shop.

100%
Satisfied users
Your satisfaction is our number one priority.
Why us?

100%
100% Safe payments, guaranteed shipping
Most of our orders are processed in 15 minutes.

24/7
Technical Support
We are always here to help. Chat with us in real time.
Read more
78ms