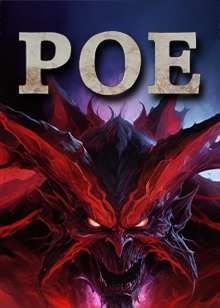 Summon Raging Spirit Necromancer - Witch - Ancestor 3.22 /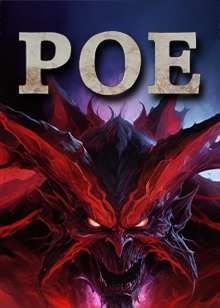 Path of Exile


Summon Raging Spirit Necromancer - Witch - Ancestor 3.22
Summon Raging Spirit Necromancer build, re-built for patch 3.22 Ancestor League!
You will receive all the gear and gems to be able to play this Path of Exile build. The character itself is not included!

Poisonous Raging Spirits build, with great Chaos Damage sources from The Covenant Armour and Severed in Sleep Sword, with 100% Chance to Poison on Hit. Due to SRS mechanics, you can stack Poisons very fast and bring massive Chaos DOT, which will be even more destructive with Amanamu's Gaze Jewel!

Poison SRS is probably the strongest minion build in Ancestor League, your minions deal absolutely insane damage, and you can just focus on your own survivability!

As a Necromancer, the build has really strong defenses: tons of Armour with almost capped Physical Damage Reduction, 100% Spell Suppression, 100% Elemental Ailments Immunity, Mind over Matter, 75% Chance to Block both Attack and Spells, reasonable ES Pool and Aegis Aurora with it's amazing ES Recharging!

Dont forget to press Flasks, refresh Haste Aura from Divine Blessing, always drop your Arcanist Brand Setup to curse your Enemies, summon Corpses and sustain Bone Offering. Your minions will do the rest of the work to conquer all Path of Exile content!

Path of Building link at level 95

Minimum stats you will have at level 95:
Strength - 155
Dexterity - 155
Intelligence - 300

Endgame resistances:
Fire 75%
Cold 80%
Lightning 75%
Chaos 75%

Bandit Quest:
Kill All

Ascendancy:
First Labyrinth: - Commander of Darkness
Second Labyrinth: - Mindless Aggression
Third Labyrinth: - Mistress of Sacrifice
Uber Labyrinth: - Bone Barrier

Pantheon:
Major: Soul of the Arakaali
Minor: Soul of Abberath - upgraded

Gear and Gem links:

Weapon:
- Severed in Sleep
Sockets R+RG (Awakened Generosity lvl 5, Vitality, Vaal Haste)

Shield:
- Aegis Aurora - High ES
Sockets RRB (Anomalous Stone Golem - Feeding Frenzy - Shield Charge)

Body Armour:
- The Covenant 6-Linked
Sockets RGBBBB (Divergent Summon Raging Spirit - Awakened Unleash lvl 5 - Awakened Void Manipulation lvl 5 - Awakened Minion Damage lvl 5 - Awakened Unbound Ailments lvl 5 - Awakened Melee Splash lvl 5)

Swap Awakened Melee Splash for Divirgent Multistrike on hard Bosses

Helmet:
- Rare Evasion Helm +2 to all Minion Skill Gems, (11-12)% chance to Suppress Spell Damage, 18% Increased Mana Reservation Efficiency, Minion Speed, Life or Resistances
Sockets RBBB (Anomalous Raise Spectre - Divergent Animate Guardian - Meat Shield - Anomalous Minion Life)

Spectres: Pale Seraphim and Arena Master

Gloves:
- Rare Evasion Gloves with Life, 19% chance to Suppress Spell Damage, DEX and Resistances, Minions deal increased Damage
Sockets BGBB (Arcanist Brand - Desecrate - Divergent Bone Offering - Anomalous Despair)

Boots:
- Rare Evasion Boots with Life, 13% chance to Suppress Spell Damage, Movement Speed and Resistances, 100% Chance to Avoid being Shocked, increased Life Regeneration rate
Sockets RB+RB (Determination - Tempest Shield, Divergent Malevolence - Divine Blessing)

Accesories:
- Ashes of the Stars. Allocates Charisma
- Rare Bone Ring with Life, Resistances, increased Minion Damage and Minion Attack Speed
- Rare Ring with Life, 40+ DEX and Huge amount of Chaos Resistance
- Darkness Entroned 99% increased Effect

Jewels:
- Large Cluster Jewel - Passive Skills have 35% increased Effect, also grant Chaos Resistance and Minion Attack Speed
- Amanamu's Gaze
- The Green Nightmare
- Stormshroud
- 5x Ghastly Eye Jewel with (14-15)% Chance to Poison for Minions and combination of other useful mods, such as: Life, Minions deal addtional Chaos Damage, Minions deal increased Damage, Minions have increased Attack Speed

Flasks:
- Rumi's Concoction - Perfect
- Alchemist's Quicksilver Flask with Extra Movement Speed
- Quartz Flask with 60% reduced Effect of Curses on you
- Silver Flask with increased Armour
- Bubbling Divine Life Flask with Immunity to Bleeding

Animated Guardian gear:
- Dying Breath
- Garb of the Ephemeral
- Leer Cast
- Asenath's Gentle Touch
- Windscream
When purchasing this product you will get a service which only contains the time invested in getting it. The picture shown is only for informational purposes and remains the property of their creator and owner. During the service we do not use any third party automatization softwares.
Our company is not affiliated with any game studios.

345 163
345 163 Customers trust us
Be the part of the most innovative item shop.

100%
Satisfied users
Your satisfaction is our number one priority.
Why us?

100%
100% Safe payments, guaranteed shipping
Most of our orders are processed in 15 minutes.

24/7
Technical Support
We are always here to help. Chat with us in real time.
Read more
25ms