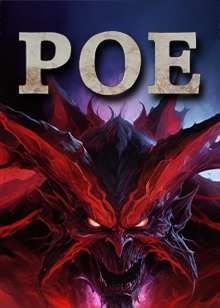 Frost Blades Trickster - Shadow - Ancestor 3.22 /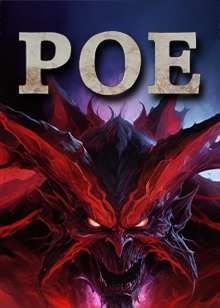 Path of Exile


Frost Blades Trickster - Shadow - Ancestor 3.22
Frost Blades Trickster Shadow made for Ancestor League!
You will receive all the gear and gems to be able to play this Path of Exile build. The character itself is not included!

Frost Blades is a Cold Strike Skill with an amazing Strike Range, that hit enemies and releases a bunch of Icy Blades, which makes it one of the best Melee builds for AoE clear and Mapping. In terms of gameplay, it is a very fun and strong hybrid of a melee and distant fighter! This is Elemental Build and 100% of your Physical Damage converted to Cold Damage, which scales from Hatred Aura, chilling and freezing your Enemies. You will be able to Freeze every enemy, which makes your gameplay really safe and enjoyable. Also it allows to use Heatshiver Helmet with its insane damage boosts, with Yoke of Suffering the damage can also Shock and make enemies receive increased damage. Strong Elsive buff, Frenzy Charges, Very High Crit Chance with destructive Crit Multiplier results in like 10 millions of Guardian Boss DPS you can easy handle all Path of Exile content!

When clearing, you can be away from the enemies, thanks to the large number of projectiles, monsters die with whole screens, they cannot even approach you. When bossing, you don't need to be too close, which makes it easy to choose a good position, kite the boss and avoid his skills. This is Evasion-based build, but defenses are good aswell, such as 100% Spell Suppression and Ailments Avoidance, 75% Chaos Resistance, High Evade Chance and multiple ways of recharging, leeching and damage mitigation from Trickster Ascendancy!
Along with the build comes a Tattoo with Fortify on Hit, which makes life even more easier.


Skilltree (Path of Building) Level 96:

Endgame resistances:
Fire 75%
Cold 75%
Lightning 75%
Chaos 75%

Bandit Quest:
Kill All

Ascendancy:
First Labyrinth: - Polymath
Second Labyrinth: - Swift Killer
Third Labyrinth: - One Step Ahead
Uber Labyrinth: - Heartstopper

Pantheon:
Major God: Lunaris/Solaris
Minor God: Soul of Abberath - upgraded!

Gear and Gem links:

Weapon:
Rare Claw with 400+ Physical DPS, Adds Cold Damage, High Attack Speed and Crit Strike Chance
Sockets RGB (Anomalous Assassin's Mark - Divergent Mark on Hit - Lifetap)

Offhand:
Rare Shield with 20%+ Spell Suppression, Life, Attack Speed and Double Damage while Focused
Sockets RRR (Ancestral Warchief - Multiple Totems - Phantasmal Ancestral Protector)

Body Armour:
Rare 6-Linked Chest with Spell Suppression, Life, Chaos and Elemental Resistances, Physical Damage mitigation and Aura Effects
Sockets RRBGGG (Frost Blades 21/20 - Anomalous Nightblade - Trinity - Awakened Elemental Damage with Attacks lvl 5 - Awakened added Cold Damage lvl 5 - Awakened Multistrike lvl 5)

Helmet:
Heatshiver - Socketed Skill Gems get a 90% Reservation Multiplier
Sockets GGGB (Hatred - Grace - Precision - Enlighten)

Gloves:
Rare Gloves with Accuracy, Life, Attack Speed, Cold Exposure on Hit, Skills target 2 additional nearby Enemies and increased Attack Speed while Focused
Sockets RR+GG (Steelskin - Increased Duration, Herald of Ice - Blood Rage)

Boots:
Rare Boots with Life, Movement Speed, Chaos and Elemental Resistances, 100% chance to Avoid being Shocked
Sockets GGBB (Frostblink - Bonechill - Faster Attacks - Whirling Blades)

Accesories:
Yoke of Suffering - well rolled. Allocates Panopticon
Circle of Fear - Cold Damage and Herald of Ice Buff Effect
Rare Ring with Life, Chaos and Elemental Resistances, 40% increased Elemental Damage and Reduced Mana Cost
Rare Stygian Vise with 90+ Life, Resistances, 40% increased Elemental Damage with Attacks
Honoured Tattoo of the Pa - Melee Hits Fortify

Jewels:
Large Cluster Jewel - 3% increased Attack Speed per Small Passive Skill, 35% increased Effect of them, 4% Chaos Res per Small Passive Skill
Lethal Pride - Double Damage and Critical Multiplier nodes
Stormshroud
Watcher's Eye - Critical Strike Chance while affected by Hatred
Impossible Escape - Point Blank
Rare Jewel with Triple Crit Multiplier
Rare Abyss Jewel with Corrupted Blood protection and damage adds

Flasks:
Taste of Hate - Gain 15% of Physical Damage as Extra Cold Damage
Divine Life Flask with Instant Recovery and Bleeding protection
Surgeon's Silver Flask with increased Evasion Rating
Surgeon's Jade Flask with increased Attack Speed
Surgeon's Diamond Flask with increased Critical Strike Chance
When purchasing this product you will get a service which only contains the time invested in getting it. The picture shown is only for informational purposes and remains the property of their creator and owner. During the service we do not use any third party automatization softwares.
Our company is not affiliated with any game studios.

343 736
343 736 Customers trust us
Be the part of the most innovative item shop.

100%
Satisfied users
Your satisfaction is our number one priority.
Why us?

100%
100% Safe payments, guaranteed shipping
Most of our orders are processed in 15 minutes.

24/7
Technical Support
We are always here to help. Chat with us in real time.
Read more
20ms