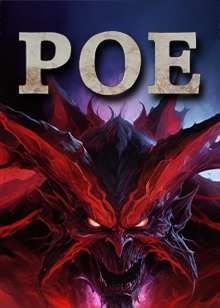 Venom Gyre Deadeye - Ranger - Crucible 3.21 /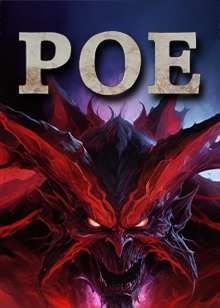 Path of Exile


Venom Gyre Deadeye - Ranger - Crucible 3.21
Venom Gyre Deadeye Ranger build, updated for patch 3.21 Crucible League!
You will receive all the gear and gems to be able to play this Path of Exile build. The character itself is not included!

Venom Gyre is a powerful skill that uses projectile-based gameplay, it throws a projectile that deals damage and then return to you and can be caught, which can all be launched by using Whirling Blades. Whirling Blades is not just movement skill in this build, it's a part of Venom Gyre and a key to reach really incredible DPS.

With Deadeye Ascendancy, you get an insane amount of Action and Movement speed, combined with extra Projectiles that all Chains. The core of the build is an awesome clearing speed, as well as providing solid damage on bossing. Deadeye has a high crit chance and an insane attack speed, firing dozens of projectiles per second with millions of elemental DPS.

Extremely high single-target damage due to the shotgun effect and insane clearing speed due to multiple forking projectiles with good survivability thanks to Determination, 100% Spell Suppression and 100% Immune to Elemental Ailments!

Skill tree at level 95
Path of Building link at level 95

Endgame resistances:
Fire 75
Cold 75
Lightning 75
Chaos 50

Bandit Quest:
Kill All

Ascendancy:
First Labyrinth: - Gathering Winds
Second Labyrinth: - Ricochet
Third Labyrinth: - Endless Munitions
Uber Labyrinth: - Focal Point

Pantheon:
Major : Soul of the Brine King to prevent Stunlocks or Upgraded Lunaris/Solaris for mapping/bossing
Minor : Shakari - Poison immunity

Gear and Gem links:
Weapon:
Rare Claw with 600+ Elemental DPS, High APS and Crit, Hits can't be Evaded
Sockets RRR (Cast when Damage Taken - Molten Shell - Phantasmal Ancestral Protector)

Do not under-estimate this utility setup. Ancestral Protector gives incredible boost to Attack Speed. Berserk is also large part of your DPS! Always use them!

Offhand:
Rare Shield with 90+ Life, 18%+ Suppress Spell Damage, 30% Chance to Avoid Elemental Ailments, Resistances or Attributes
Sockets RGG (Blood Rage - Berserk - Dash)

Body Armour:
Rare 6-Linked Armour with 18%+ Spell Suppression, 100+ Life, Resistances/Attributes and Increased Effect of Auras!
Sockets RRGGGB (Divergent Vaal Venom Gyre - Anomalous Nightblade - Awakened Fork lvl 5 - Awakened Elemental Damage with Attacks lvl 5 - Divirgent Inspiration - Trinity)

Helmet:
Rare Blizzard Crown with Life, increased Reservation Efficiency, Attributes/Resistances. Enchanted: Venom Gyre has a 25% chance to keep caught Projectiles
Sockets RRBB (Anger - Determination - Wrath - Enlighten lvl 4)

Gloves:
Rare Gloves with 70+ Life, 100+ Attributes, Implicts with Rage and Suppress Spell Damage
Sockets RGGG (Sniper's Mark - Divergent Mark on Hit - Enhance lvl 4 - Lifetap)

Boots:
Rare Boots with 13%+ Spell Suppression, Life, Movement Speed, Resistances/Attributes and 50%+ Avoid Elemental
Sockets GGGB (Whirling Blades - Cast on Critical Strike - Divergent Rage - Tornado)

Whirling Blades is not just for movement, it's a part of Venom Gyre mechanics and also triggers extra DPS buffs

Accesories:
Crystallised Omniscience - well rolled! Allocates Utmost Might
2x Rare Rings with Life, Chaos Resistance, 180+ Attributes and Reduced Mana Cost
Rare Synthessed Belt with 18% increased INT/DEX or STR, 90+ Life, Resistances and Attributes

Jewels:
The Interrogation
Watcher's Eye - +(45-50)% to Critical Strike Multiplier while affected by Anger
Lethal Pride (Double Damage mods)

Thread of Hope - Massive Ring (Allocate Blood Siphon, Sleight of Hand, Forces of Nature, Aspect of the Lynx, Quickstep, Finesse, Hired Killer and 1 small Reservation Efficiency node)

3x Rare Abyss Jewels with Crit Multi or Resistances and Three Elemental Damage adds to Damage with Claws

Cluster Jewels:
2x Large Cluster Jewel - Fan of Blades, Feed the Fury/Fuel the Fight, 3rd Notable just to skip it and save points
3x Medium Cluster Jewel - Eye to Eye, Repeater, Chaos Resistances, Attributes/Resistances

Flasks:
Bottled Faith - well rolled!
Divine Life Flask with Instant Recovery and Bleeding Protection
Surgeon's Diamond Flask with Increased Critical Strike Chance
Surgeon's Silver Flask with Increased Attack Speed
Surgeon's Granite Flask with Increased Armour
When purchasing this product you will get a service which only contains the time invested in getting it. The picture shown is only for informational purposes and remains the property of their creator and owner. During the service we do not use any third party automatization softwares.
Our company is not affiliated with any game studios.
from 79.90 USD
(799.00 MC)
6 - 12h
Path of Exile
Stack Size: 10

A stack of unknown divination cardsMore details
6 - 12h

343 494
343 494 Customers trust us
Be the part of the most innovative item shop.

100%
Satisfied users
Your satisfaction is our number one priority.
Why us?

100%
100% Safe payments, guaranteed shipping
Most of our orders are processed in 15 minutes.

24/7
Technical Support
We are always here to help. Chat with us in real time.
Read more
18ms