Diablo 2 item shop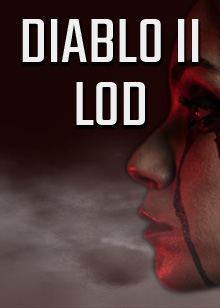 Search items: Current category: All (#)
Most wanted items:
Huge selection of Diablo 2 LOD items on the best price
What the game has to offer?
Diablo 2 Lord of Destruction is the expansion of the most popular action role playing game which was released in 2001. It features a fifth Act, two new character classes (Assassin and Druid) and lots of item modifications including Runes, Elite Unique items, Charms and the ability to gear up your Mercenary. With the fifth Act the challenge the game provides has levelled up. Even with the better itemization the game easily exposes your weak points with higher monster density, their randomed placement and deadlier combinations of their unique powers. Diablo 2 LOD is an excellent choice for retro loving players or with low-end rig. It offers countless hours of fun with wide character customization, challenging areas and fascinating lore.
What is new in Diablo 2 LOD
Runes add new depth to the game which makes the treasure hunting more rewarding. With them you are able to create Runewords to your socketed items, which when completed yields not just bonus stats but some of them gives different skills which by default might not be available for your class. For example with an Enigma runewords any of your characters can use the ability Teleport as long as you can keep up the mana cost, without charge limitations. Additional useful skills are Battle Orders from Call to Arms, Oak Sage from Heart of the Oak, Conviction Aura from Infinity.
Charms can be found anywhere in the game and once they are identified and kept in your inventory will provide bonuses like stat points, extra health or mana, skill or resistance bonuses. Three type of charms are available and the bigger the charm the better the bonus can be.
Mulefactory is the perfect choice
We always keep our Diablo 2 selection up to date with fair prices and we do sell Diablo items in every ladders. A few days after Ladder Resets, you can already find Runes, Items and Runewords at our shop. We deliver through a premade account that you will receive via email. We can also help you transfer your order to your account.