GW currency shop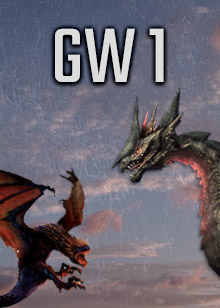 Search items: Current category: All (#)
Most wanted items:
Guild Wars
10

Globs of Ectoplasm
Guild Wars

100

Globs of Ectoplasm
Guild Wars

200

Globs of Ectoplasm
Guild Wars

300

Globs of Ectoplasm
Guild Wars

400

Globs of Ectoplasm
Guild Wars

500

Globs of Ectoplasm
Guild Wars
1

K Globs of Ectoplasm
Don't let Tyria fall
Jump into the most epic PvP and RPG adventures
Guild Wars is an MMORPG developed by ArenaNet. It stands out from regular MMORPG games thanks to its unique features so it is more like a competitive online role playing game. The game has 3 variations, all of them are standalone games, Prophecies, Factions, Nightfall. The game also has an expansion, Eye of the North. It takes place in Tyria and your task will be to save it from the threats.
Neverending PvP and COOP missions
The game offers wide variety of PvP options, including Random Arena, Codex Arena, Guild Battles, Alliance Battles, Competitive Missions, Minigame and Hero Battles. You can either participate with your role-playing character or create one specifically for PvP without restrictions! You will be rewarded with XP for your victories which can be spend of several valuable items.
If you don't like the intensity of PvP modes you can play with COOP with your friends. Guild Wars have lots of options for this as well, including Cooperative Missions, Explorable Area quests, Elite Missions, Dungeons, Minigame and Challenge Missions.
Fast Ecto and Lockpick delivery awaits
Mulefactory offers Guild Wars item delivery from stock and you can get them right after your purchase. Place your order for Guild Wars Ecto or GW Lockpicks and receive them in just 5 minutes. If you are looking for Guild Wars 2 items, you can also find those in our selection.
Categories in Guild Wars selection: