F.A.Q.
Affiliate program
What is Mulefactory's Affiliate Program?
It is a great way to make your own earnings through us, by making people place their orders at Mulefactory and you get a share after their spending. The more contacts you have, the more cash you get.
How Mulefactory's Affiliate Program works?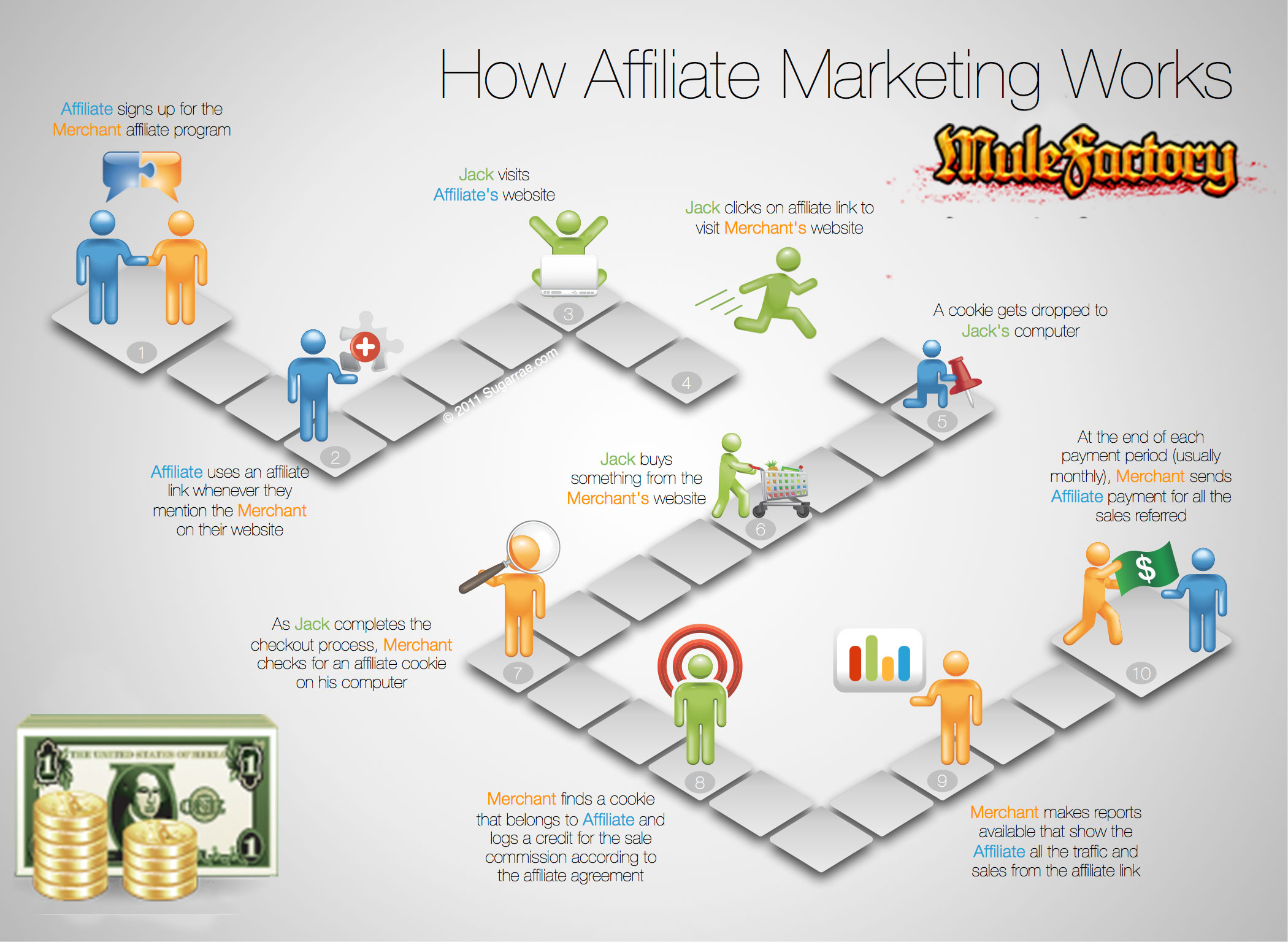 How do I get started?
There are several ways to advertise our Affiliate Program. You can embed our banners to your own website or Twitch.tv profile, place your referral link in the description of your YouTube videos, simply posting on your social media pages or simply send an email to one of your potential partners through our site.
How do I make people register?
The affiliate banner codes can be embedded to your own website or blog. The referral link can be shared on social media like Facebook, Twitter, Google+ or Tumblr or any streaming services like Twitch.tv or YouTube. Our option to send an email also allows you to send an automated message to one of your contacts in case you know their email addresses. the email contains your unique referral link.
How do I know if someone registers?
After you log in, under the
Statistics tab
, you can see how many people have registered through your referral link. There is no user limit, you can have unlimited affiliate contacts registered.
What is a 1st and a 2nd level registration?
Our system uses different calculations on shares; you can even get money if your affiliate partner also brings someone in and places an order. The first level stands for a user who has registered directly, and the second level means the user who has registered through a user who had registered by you.
What does the number of clicks and number of orders mean?
It means that you can track the number of clicks people have made on your referral link and banner. It is a good way to predict the amount of registered users because after a certain amount of clicks, you can see how effective your advertisement is. The number of orders shows that how many of your affiliates have placed an order within the given time frame.
Do I always get my share after every single purchase?
You only get a share for the orders that your partners have spent their money on. In case they place an order by MuleCredits from any source, whether it is a refund or credits from affiliate, there is no share after that order.
What is MuleCredit?
MuleCredit is a fictional currency that we have created in order to make our pricing and Sell to Us system more transparent to our customers. MuleCredits can be earned through our Sell to Us or Affiliate System. Sometimes your orders also get refunded in MuleCredits. 10 MuleCredits worth 1 USD and your earned credits never expire.
When can I ask for a payout?
Payout can either be used for paying out Affiliate or Sell to Us money. You can ask for it whenever you want to, there is only one limitation: at least 25 USD/250 MuleCredits have to be in your account. We cannot pay out returned credits from refunded orders.
How can you pay for my MuleCredits?
We can only pay with PayPal. When you ask for a Payout, you have to fill in a simple form where you have to give us your PayPal address. Please make sure you enter the correct one because we cannot take responsibility of typos.
How long does it take to get my money?
As the MuleCredit transactions are all checked and the payout is handled manually, we can pay you out within 24-48 hours. You will receive two emails from us during this process. One of them is about the request for payout and you get the other one when the payout has been successfully completed.
Is there any other way to use the credits I have earned?
You can spend the MuleCredits earned through our Affiliate System or Sell to Us on any of our items that can be found in the shop. To pay by credits, simply select the items you would like to receive, go to the checkout, and when you have to select your payment method scroll down to find the MuleCredit option. when you Choose it, you will be asked to confirm the purchase by entering your MuleFactory password and then you are already done.
How do I earn money by this system?
As soon as your affiliate partners start spending on our site, your balance starts growing. The share you get for every order depends on the game in which they have made the purchase. You can find the exact share values under "How it works".
Back