F.A.Q.
Payments and orders
What forms of payment do you accept?
We accept a wide variety of payments, including payments via Paypal, Skrill, Visa and Mastercard (through Stripe), Bitcoin (through BitPay) and Mulecredits. All of these payment gateways are safe to use. You can find the fees of the different payment methods when checking out. The fee depends on the total amount of payment.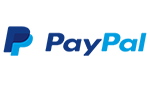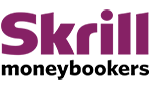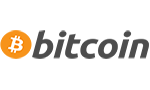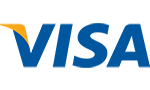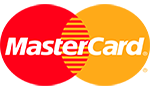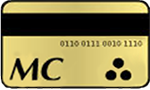 How can I pay with credit or debit card?
It is one of the easiest payment methods and it takes only a minute to pay for your order. When checking out, choose "Credit Card" from the possible payment options. After that, you have to type the required card informations for Stripe and you can review the details of your purchase. Click on "Pay" on the bottom of the pop up and your transaction will be processed. To authorize the transaction Stripe asks for your Card Number and its Expiry Date, the Security Code and the Cardholder's Name. All of the information remains confidential as you are giving it to a bank and it is not shared with us.
How can I pay with Bitcoin?
Assuming that you already have Bitcoin wallet, you are able to pay with this method. When checking out, select BitPay from the payment options and you get redirected to the page where you can complete the payment. It is very important to send the exact same amount of money that your order costs, otherwise your order will not come through automatically, which means that delay may occur during the delivery as we have to handle your payment manually.
How can I track my orders?
All of the orders have their own ID number. You can see the ID number of your orders in your profile. If you would like to check the status of your order, contact us via LiveHelp, by telling us the order ID, and we will give you an estimated time of arrival (ETA) of your order. In some games we do not keep stock and we cannot foresee when exactly your order gets delivered, but we are trying to provide the most accurate informations possible about the delivery.
If I make a mistake with my order, can I fix it?
If you haven't finished the payment yet, you can easily cancel the order and make a new one. If you have already finished the payment, which is in progress, you can't change or delete it but you can still resolve the issue by opening a ticket. In this case we will either refund the value of your order or change the items depending on your preference.
Why do I have to verify myself?
We take care of our customers, and the verification process is only needed for your security. With this method, we can avoid that someone else is spending your money without your permission. Of course we never give out your personal information to third parties, which are safe with us. If there is a scam treatment going on, we keep the right to give out your information to the competent authorities to defend your money.
Here you can read more about our scam and privacy policy.
How does the text verification work?
We send you a text message to your mobile phone with a verification code, which is a random sequence of 4-6 numbers. When you receive the text message, you just have to tell us these numbers via LiveHelp or e-mail, and your order will be processed. If we cannot get in touch with you in text message, we will call you on the phone. This call takes about 10 seconds where you have to tell us the secret word, which is given to you via LiveHelp. We rarely need any further verification. The details about this process will be told via email.
I changed my mind after I have paid and now I want to purchase something else, what can I do?
In this case, we can refund the value of your order in Mulecredits, and you can place a new order. This type of refund is instant therefore it will not take more than a few seconds to be done. You should contact our LiveHelp or open a ticket to send us a refund request. Refunds in money are also possible but they usually take longer as such requests need to be forwarded to the correct person who will initiate your refund through the payment gateway you used.
The elapsed time of my order has hit the deadline, what can I do?
Unfortunately we cannot give a 100% guarantee for delivering every single items that you can find in our selection but we do our best to make you satisfied by the end of your purchase. We refund the price of the undelivered orders in 1-2 days. We can only refund the undelivered items.
I will not be able to pick up my order, what can I do?
In this case, we will automatically refund your order in Mulecredits after 4-5 days, and you can spend them on whatever you want for future use. You do not need to contact our LiveHelp to receive an automatic refund. Mulecredits never expire.
What is an eCheck?
eCheck payments are usually initiated when your balance is insufficient for the payment. This is when the money gets transferred from the credit card linked to the PayPal account and it may slow down the processing of the payment even by 7-14 days. Unfortunately it is out of our control as the processing of these payments cannot be terminated from our side.
Why should I choose Bitcoin?
Bitpay is also a secure way to pay for your order just like Skrill and Paypal but these banks have higher fees when sending money. Bitpay is the cheapest one, so you can save more money by choosing this method.
Back