Rocket League key and crate shop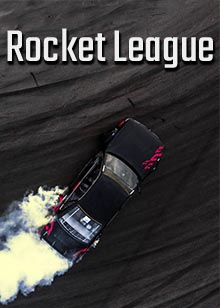 Search items: Current category: All (#)
Most wanted items:
Rocket League

10

Champion Crates

4
Rocket League

10

Haunted Hallows Crates
Rocket League

10

Overdrive Crates
Rocket League

50

Nitro Crates
Rocket League

50

Player's Choice Crates
Rocket League

50

Turbo Crates
Dominate the playfield and stand out with your Rocket League skins!
What is Rocket League?
Rocket League is a popular competitive game and won several awards like "Best of 2015", Best Multiplayer Game, Best Sports Game and Game of the Year back in 2015. The game offers challenging battles for the win which is basically a soccer game with cars. The player gets to control a car and they have to get the ball to the goal. The game is fast-paced and addictive at the same time, the fast rounds makes you want more of it.
Jump into the action
Rocket League offers several game modes including 1v1, 2v2, 3v3, 4v4, Drophost, Rumble and Snow Day. If you just want to practice you can try the Training mode which requires several difficult ways to land the ball in the goal. Players can also play on a local split screen. Rocket League is available for PC, XBOX, PS4 and Nintendo Switch. It is highly recommended to play with controller as your card is easier to handle with the opportunities that a controller can provide.
Get your Rocket League Keys and Crates
Rocket League uses the same way of microtransactions as Counter Strike Global Offensive. You can either win cosmetic items at the end of the game or receive crates which require a key to be opened. From now on Mulefactory you can buy Rocket League keys and crates on a friendly price.
Categories in Rocket League selection: