Gold Farming Guide - Dank Cellar

One of the best places in an easy dungeon which is a great place to farm gold. There is a boss monster in the dungeon but don't worry, it doesn't hurt much, can be killed easily. Around him you will find some regular monsters, their gold drop is pretty good, you can have 2-3k gold dropped from just one monster!

To find this place you have to pick up the second quest in Act II - Legacy of Cain. Choose the first waypont (Old Ruins) and go the west. Keep following the road until you find the Cellar. Unfortunately this dungeon doesn't spawn every time but there is a 80% chance to be there. You can easily re-run it. Oh and don't forget the Treasure Goblin in the Dark Cellar.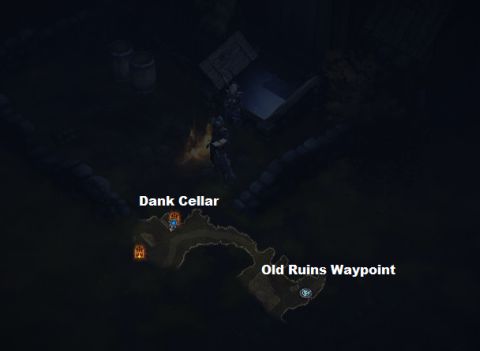 Back to Wiki