Treasure Goblin in Act II - Ancient Path
This run is the fastest one but this Goblin surrounded by other monsters which can be hard to kill on Inferno difficulty. The quest you need is the Black Soulstone. Select the Ancient Path Waypoint.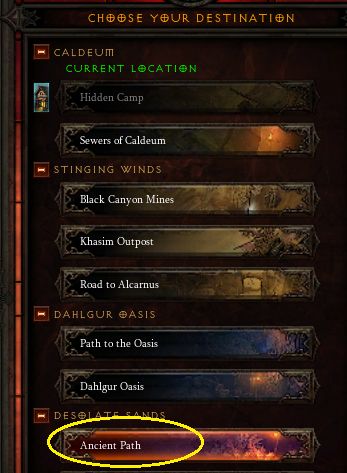 From the Ancient Path Waypoint go to the East, up on the stairs to find him. There is an approximate 20% chance of spawn but it's still the fastest Goblin run.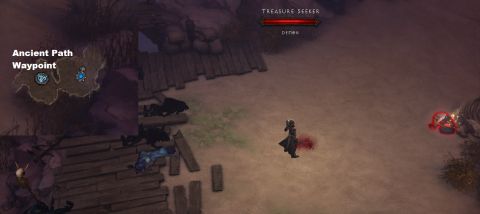 If you team up with friends you can find a Goblin in every 2-3 minutes, depending on your luck. Don't forget to put on some Magic Find before you start chasing him! Try to find the balance between Magic Find and DPS so he won't go away.
Back to Wiki