Black Friday in FIFA 18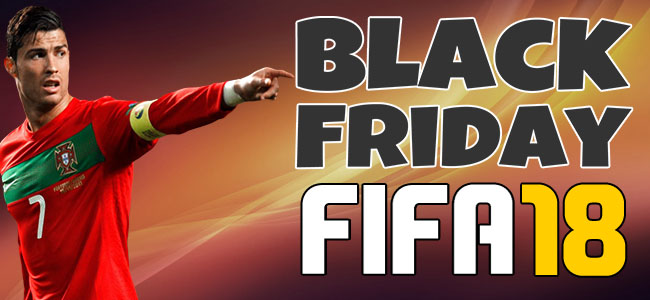 Every year in FIFA, EA release a promo event called Black Friday. Black Friday is an annual event in which stores offer big discounts to promote sales throughout November. To coincide with this event, EA decided to follow suit and Black Friday is now one of the most important times in FIFA.
What is Black Friday in FIFA 18?
As mentioned, every year EA release a promo event called Black Friday and every single year, the event seems to improve year on year.
The date for Black Friday this year is the 24th of November and it's important to be prepared for when the date comes around.
In previous versions of the game, we have seen various different things drop such as, big packs, new cards, new SBC's and much more. With the release of all the new content, the market will begin to crash and this means that typically, Black Friday is the best time to buy the best players in FIFA.
How To Prepare For Black Friday in FIFA 18
There are several ways that you can prepare for the Black Friday event in FIFA 18. The first, and easiest, would be to buy coins from MuleFactory.
In addition, you can also invest in cards to ensure that you are prepared for any events or new additions that EA may include in their event. Once you have bought your coins, you will then be able to invest in cards that may be needed for the promo.
Buying 83, 84, 85, 86, 87 and 88 rated cards would be the simplest way to invest to ensure that you see a good return on your coins spent.
Make sure to only buy these cards when there isn't a Squad Building Challenge that requires these cards as they will already be high from this, to begin with, and you will not see a good return on investment.
Also, we would suggest investing in inform cards that are of discard price, in the hopes that they will rise in price as the month of November presses on.
With this method, you are looking to buy any cards that are 10,000 coins or below and are of an inform quality. Once you have bought the card you should hold the card for some time and then sell once you are happy with the profit on the card. If the card does not rise, however, you can always discard the card and recoup some of the money that you spent, to begin with.
In conclusion, the month of November is a busy time in FIFA Ultimate Team and it is important to stock up on coins during this time. You can do this by buying coins and investing in numerous events throughout the month. Make sure to check the MuleFactory wiki for more tips and tricks later this month.
Back to Wiki
You may like...