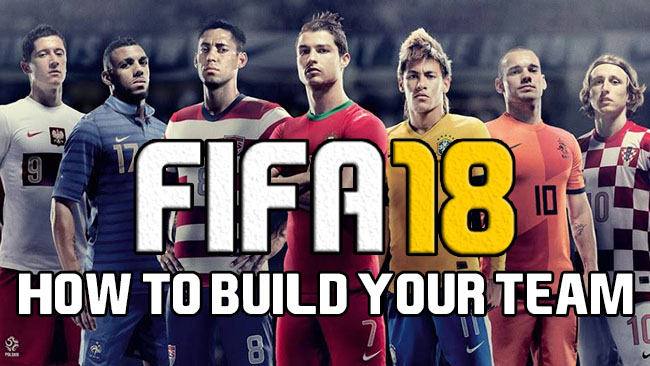 In FIFA 18, having the best players doesn't always necessarily guarantee you the win. That's why it's essential that you build the best team possibly available to you, which fits your playing style.
Having better players does help, however, this will not guarantee that you win every game just because you have the players with the best rating. Different players need to be utilised depending on your playstyle, for example, if you play possession-based football, the fastest players may not be the best should you want to succeed.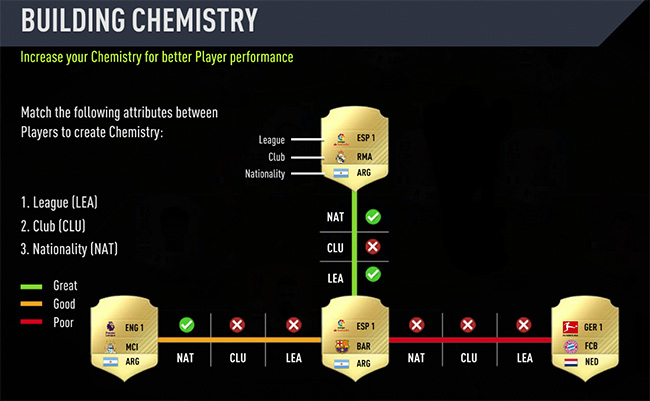 If two players are from the same club, league, and nation they will get a perfect link (green line connecting the two).
If you remember these rules when building your squad, you will slowly start to understand how to piece your teams together and ensure that your team is not affected by poor chemistry.
Choosing Your Formation
In FIFA 18, you can choose from over 20+ different formations in Ultimate Team but only a few should be considered in the new game. When starting Ultimate Team, you will be taught the basics such as chemistry, buying players and much more. It's important to consider all these factors before choosing your formation.
When starting out in FIFA, the classic 4-4-2 will be your best bet to build your ultimate starter squad and ensure you start to get a feel for the game without heavily affecting your record.
The simplicity of the formation will allow you to get a basic grasp of your playing style and help you understand how Chemistry works in FIFA 18 Ultimate Team.
However, if you've been playing FIFA 18 since launch, the 4-4-2 may not be the best option available to you. We would suggest taking a look at the following formations; 4-3-2-1, 4-3-1-2. 4-4-3 (4) and the 4-4-3 (2). With the numerous updates that FIFA has had over the past couple of weeks, it's these formations which have provided the most success for FIFA players this year.
How Do I Choose The Right Players For me?
This mixed with using the best players in the game will ensure you win and ensure that you become a better FIFA player.