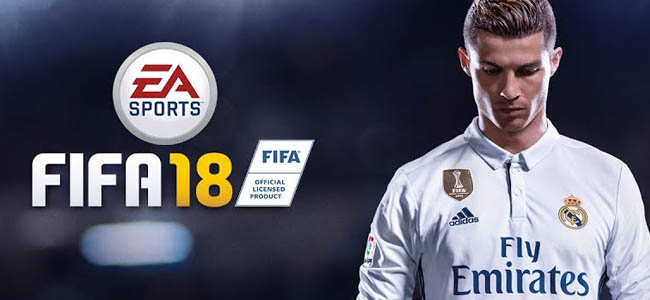 The world's most successful sports game franchise, FIFA will have another sequel released on 2017 September, FIFA 18.
If you follow the franchise you may know that every new FIFA game adds something new to the previous. With FIFA17 it was the Frostbite 3 graphics engine which is also working under Battlefield 1, Mass Effect: Andromeda, Need for Speed 2015 and Star Wars Battlefront.
The engine will now have several graphics improvements as well as smoother character movements. The biggest innovation of FIFA 18 is the Real Player Motion technology which brings animation to the highest possible level and every top players will now have their unique movements, exactly like in real life. These players include Ronaldo, Sterling, Griezmann and many more. The game also puts heavy focus on finishing animations including striking and heading.
You will have wider options to build your team. Team Styles will put the most recognised tactis to the field, giving you better freedom while managing your team.
Atmosphere also had some improvements which includes authentic sun positioning, better quality audience, club and stadium banners, adaptive commentary, just like you would be on the field!
If these would not be enough, Alex Hunter takes a return into story mode, continuing his Journey, now as a well-known and successful football star. Alex's goal to make his way to the Premier League, its just up on you if he will succeed.
Are you ready for FIFA 18's release? It will be available on September 29, 2017. The game can already be preordered from EA Store.
We do our best to sell cheap FIFA 18 coins as cheap as possible in the current season and you can already have your FIFA 18 coins on the best price!
The creator and uploader of this video has no connection to Mulefactory.com.
How it works
Sell to us
Sell your items with a few easy steps and get paid in MuleCredits immedately. Credits can be cashed out or spent in our shop.