Introducing FIFA 18 Squad Battles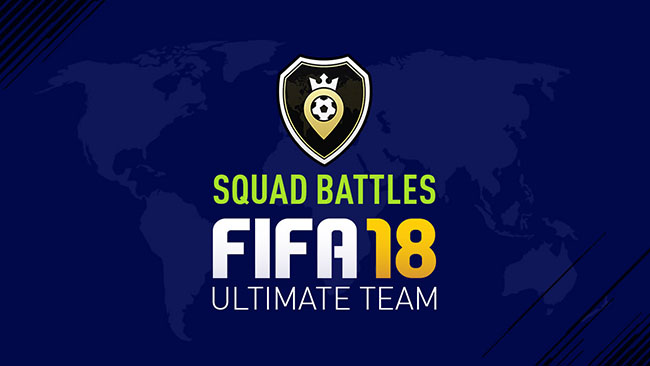 With the success of FUT champions in FIFA 17, it's no surprise that EA has introduced a brand new game mode in Ultimate Team for FIFA 18.
The new game mode, Squad Battles, is aimed at those who don't have the time to take part in the process of FUT champions, or simply do not want to. Squad Battles is a new alternative to single player gameplay in FIFA. In previous editions of the game, there wasn't much incentive for those who enjoyed single player to play Ultimate Team.
However, with the addition of Squad Battles, those dedicated to singleplayer now have more reason to get involved in the highly successful game mode that is Ultimate Team.
What is Squad Battles?
Squad Battles is a sense, is the single player version of FUT champions. For those unfamiliar with this game mode, the concept is simple. You must play a certain amount of games in a certain timeframe and dependent on your performance, you will receive rewards for how well you do in the games that you play.
You receive rewards by earning points in the games that you play. Your points are calculated on several different factors such as, if you win the game, how many goals you have scored, how many shots on target and generally, how well you performed in each game that you played. The more wins, the more goals, and the higher the quality of your game will result in better rewards from Squad Battles.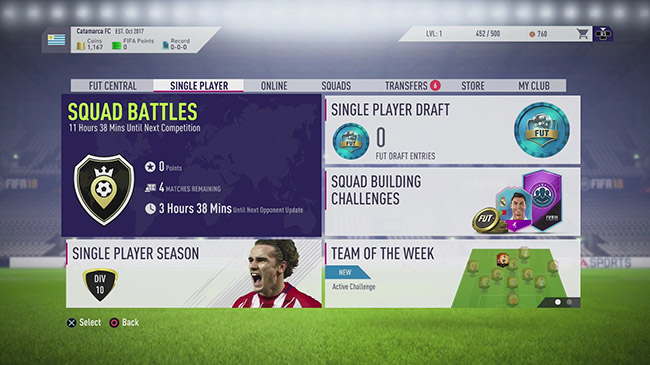 As mentioned, you will need to play a certain amount of games and unlike FUT Champions which requires you to play 40 games over 3 days, Squad Battles will only require you to play 45 games over the span of a week. This is a much more relaxed approach which can be much better for the busy FUT player.
In order to play Squad Battles, you will need to navigate to the "Single Player" tab and there you will find the Squad Battles game mode. Once you have advanced, you will be faced with a menu screen which will feature 4 teams and a featured team. The 4 teams that you have found are part of the 45 games that we spoke about earlier. Out of the 45 matchups, 20 of these will be featured during the weekdays (Mon-Fri) and these will refresh every 24 hours.
During the weekend (Saturday-Sunday), the remaining 24 games will be split between two days so the four matchups will refresh every 8 hours rather than every 24. As a result, you will need to keep on your toes to ensure you are ready once the squads refresh.
How Do I Get The Most Points in Squad Battles?
Dependent on your performance in Squad Battles, you will receive different rewards as a result of how many points you received throughout the week. For example; should you score over 5 goals in one game, you will receive more points than if you were to score just 1 for that game.
In addition, the difficulty that you play on will result in you receiving more points if you win. The higher the difficulty, the higher the points you receive and the better the rewards you get at the end of the week.
To get the most points in squad battles, you should select a difficulty that you feel most comfortable playing against, it will be a better use of your time to play like this rather than relying on lucky goals on the higher difficulties. In addition, you should ensure that you have the best possible team you can, make sure to check out our coins for sale to ensure you have the best squad available to you.
Back to Wiki
You may like...