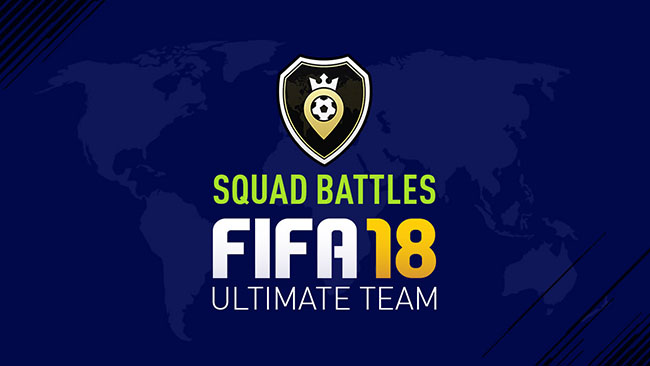 With the success of FUT champions in FIFA 17, it's no surprise that EA has introduced a brand new game mode in Ultimate Team for FIFA 18.
You receive rewards by earning points in the games that you play. Your points are calculated on several different factors such as, if you win the game, how many goals you have scored, how many shots on target and generally, how well you performed in each game that you played. The more wins, the more goals, and the higher the quality of your game will result in better rewards from Squad Battles.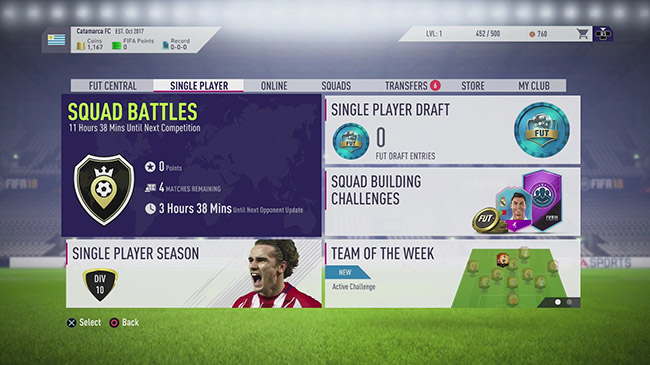 As mentioned, you will need to play a certain amount of games and unlike FUT Champions which requires you to play 40 games over 3 days, Squad Battles will only require you to play 45 games over the span of a week. This is a much more relaxed approach which can be much better for the busy FUT player.
In addition, the difficulty that you play on will result in you receiving more points if you win. The higher the difficulty, the higher the points you receive and the better the rewards you get at the end of the week.
To get the most points in squad battles, you should select a difficulty that you feel most comfortable playing against, it will be a better use of your time to play like this rather than relying on lucky goals on the higher difficulties. In addition, you should ensure that you have the best possible team you can, make sure to check out our coins for sale to ensure you have the best squad available to you.