Introduction to FUT Champions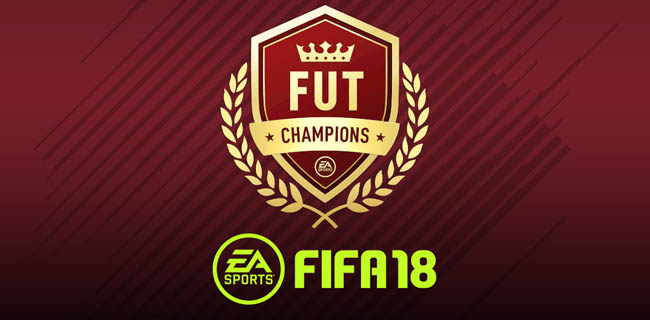 In FIFA 17, EA introduced a brand new gamemode called FUT Champions. The aim of the new gamemode within Ultimate Team was to reinvent the competitive scene for FIFA. In FIFA 18's FUT Champions, you must compete in 40 games over the course of a weekend with the aim to win as many games as possible.
The more games that you win in FUT Champions will determine what rewards you receive in your weekly and monthly rewards.
If you haven't played FIFA before, there are two ways that players can qualify for FUT Champions, the first way, and the most common is by taking part in the daily knockout tournament. This is a tournament which runs from Monday to Thursday and asks you to play a series of games in order to qualify for the Weekend League.
Typically, this is a much harder way of qualifying as everyone will try much harder in these games as there is more on the line in comparison to seasons games. With this in mind, playing seasons is also another way in which you can qualify for the Weekend League. Should you get promoted to Division 1, you will receive an automatic qualification to the Weekend League. In addition, should you win Division 1, you will receive the same.
FUT Champions Rewards Explained
Now you've qualified for FUT Champions, you're probably wondering why you should bother with the gamemode? As explained earlier, the more wins you get, the better the rewards you will receive.
Rewards for FUT Champions are split into two categories, weekly rewards and monthly rewards. With the two only having a few difference, the first and most obvious being the timing of the two.
Weekly Rewards will be given out the following Thursday from the weekend in which you played your weekend league games. These are a series of packs which are tradeable and the packs that you receive will vary dependent on your finish in the Weekend League.
For example, should you finish with a rank of Bronze 1, you may only receive a Premium Gold Pack compared to if you were to finish in Elite 1 were you could receive various packs ranging from Rare Player Packs, TOTW packs and much more.
Monthly rewards are typically given out at a random date each month in FIFA 18. Monthly rewards, unlike Weekly Rewards, are untradeable and the players that you receive will be dependent on where you finished for the month as a whole in FUT Champions. This is to ensure that players are continuously playing the Weekend League in order to get the best players in the game.
What Is The Best Way To Win in FUT Champions?
Winning games is vital to success in FIFA 18, but even more so in FUT Champions, as a result, there are a few things that you could do to ensure that you perform consistently over the weekend such as:
Take breaks when you lose a game - having a clear head will ensure that your performance levels don't drop as the games go on.
Schedule the amount of games you will play - make sure to space your games out throughout the weekend to avoid getting frustrated at FIFA.
Build the best team available to you - make sure to build the best team that you can. If you're struggling, make sure to check out our guide on How To Build The Best Team In FIFA 18.
With these tips, you should start performing consistently in Weekend League and enjoy FIFA 18 more as a result.
Back to Wiki
You may like...