FIFA is one of the most popular sports games around. In the past few years EA improved the FIFA series by giving the players much more opportunities to set their team up as well as much better graphics.
To completely understand FIFA's mechanics you need to dig deep. You can play online through Ultimate Team which is completely made by you. While playing single player on online games you can receive FIFA coins after the matches. By the coins you can open card packs or spend it on the FIFA Transfer Market.
The most important stat of your FIFA Ultimate Team is Team Chemistry. You can find this number while managing your team's lineup, its on the upper right corner. Chemistry is very important to be a high number as it decides several conditions of your team during matches like teamwork, positioning and passing. To reach high chemistry you don't need to have an all-stars squad. The cohesion of these players depends on their nationality and their club they are in.
FIFA 20
100k FIFA 19 coins with Player Auction method More details
FIFA 20
50k FIFA 19 coins with Player Auction method More details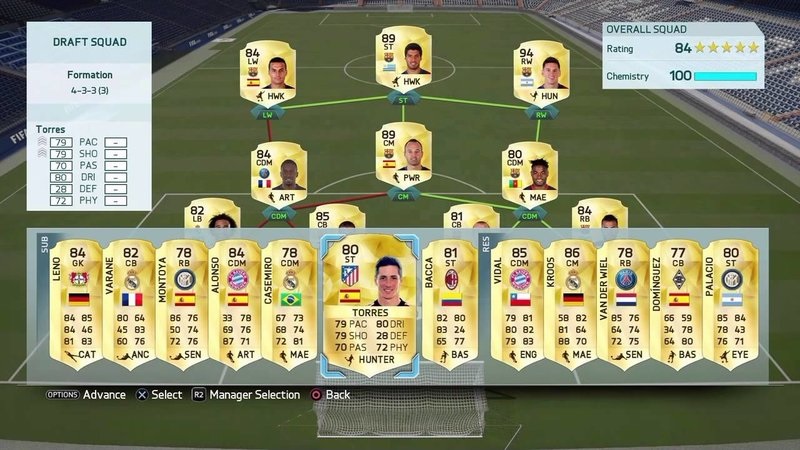 On this picture you can see that the chemistry between players (the line binding them) is green between the member's of FC Barcelona. Your aim is to avoid red line between your players. If their nationality is the same, but the club isn't the line will be orange, which is also acceptable.
You also should focus on picking the right players that fits to your playstyle. It is unnecessary to have a lineup with defensive players if you prefer going agressive or having players with higher strenght and pace when you like to show your skill moves. Make sure you put them to the position they like to play, this will also increase their performance and also raises the team chemistry.
To get started in FIFA Ultimate Team our suggestion is to learn to use the FIFA Transfer Market first, pick up some inexpensive players from the same league with the same nationality and pump up your chemistry. There are differences in every leagues, some of them are cheap with high quality players, some of them are gold mines.
After you have completed the tutorials and finished your first few offline games FIFA Ultimate Team will become available. That's when you can start using your FIFA coins which is essential to have your team built up.
How it works
Sell to us
Sell your items with a few easy steps and get paid in MuleCredits immedately. Credits can be cashed out or spent in our shop.