With Black Friday all but a distant memory, the FIFA 21 Community has quickly shifted its focus onto the next big Promo Event in FIFA 21 Ultimate Team. The FUTMAS Promo Event is due to be released within the next few weeks, and in this blog post, MuleFactory will be providing you with the key details that you need to know.
FUTMAS is a yearly event created by EA to celebrate the holiday season. Daily Gifts, Pack Offers, Daily Squad Building Challenges (SBCs) and much more will be making their way to Ultimate Team during the Promo Event.
What is FUTMAS in FIFA 21?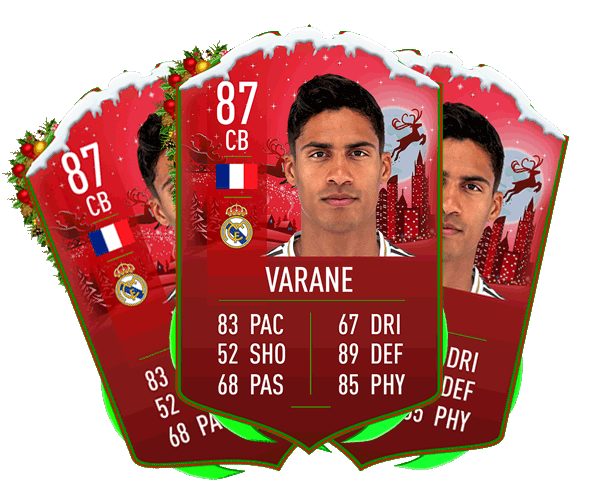 In short, FUTMAS is a Promo Event that will be coming to Ultimate Team that is themed heavily around Christmas. One main focus of the Promo Event is that with it comes FUTMAS Player SBCs which typically are released for 24 hours only with each date relating somewhat to that player.
This promotion usually lasts for around 2 weeks just before Christmas and, in the past, has seen multiple FUTMAS Player SBCs which have been hailed by the community as one of the best things that EA releases throughout any life-cycle of FIFA Ultimate Team.
When Does FUTMAS Start in FIFA 21?
The theme during this time was to release Items into Ultimate Team that would be an upgraded version of a player's Item that was already in the game. EA synchronised the Player SBCs that were released with the number on the back of a player's shirt and the current date. For 24 hours only, players could complete Player SBCs and once the timer on the SBC was up, the SBC would expire.
In later versions of the game, however, this changed and EA began to release Player SBCs that related to different things, so don't expect the same to be in FIFA 21.
Looking at earlier installments of FIFA however, can provide us with some insight as to what to expect for FIFA 21.
For FUTMAS in FIFA 21, we could expect:
Free Packs
Daily FUTMAS Player SBCs
Improved Coin Rewards for completing games
Upgraded Rewards for both Division Rivals and FUT Champions
Daily Gifts
New Objectives
Pack Offers
Over the years, EA has sometimes granted FIFA players with Free Packs. The Free Packs that were released back in FIFA 16 as a gift from EA to the community. EA treated the community to some free Mega Packs worth 35,000 coins each.
The Daily FUTMAS Player SBCs will be what draws the most attention to this promo event. There will be three new Player SBCs released every single day from the start of the event but they will only be available for 24 hours. This means that over the course of the Promo Event, there will be an estimated 30 FUTMAS themed players released.
Finally, in a typical fashion, EA will be releasing a number of packs over the Christmas period. In previous years we have seen a number of pack offers ranging from Jumbo Premium Gold Packs all the way up to Jumbo Rare Players Packs.
Preparing for FIFA 21 FUTMAS
With the abundance of content on the way within Ultimate Team, it's imperative that you prepare for this Promo Event. Buying coins in FIFA 21 is the quickest way to prepare for this Promo Event. You can buy FIFA 21 coins from MuleFactory, we are one of the top FIFA 21 coin sellers with a stellar reputation after a number of years selling FIFA coins.
We have a new anti-ban system so you can rest assured that you're buying safe FIFA 21 coins. However, should you face any problems during your time with us, we have 24/7 online support who will be able to assist you every step of the way.