MapleStory 2 is a very fun game that does take a lot of liberties when compared to the sequel. Unlike the first game that was a side scroller, this one is a true MMORPG. That means it can be a bit tricky even for vetted MapleStory players to enjoy the experience, which is why we are here to make things a bit easier to understand, so check this out!
Creating the character
You have to think about the class and hair styles, as well as visuals. MapleStory 2 doesn't have too many character creation options, which is a bit disappointing if you think about it. But then again it does include many visual touches and impressive options that you might want to at least check out and see how they look and appear to begin with. You will particularly appreciate the fact that they do allow you to use outfits, however some of the outfits are locked under a paywall, since you can only get them from the Meret Market. The game itself doesn't have pay to win elements, it is strictly cosmetic.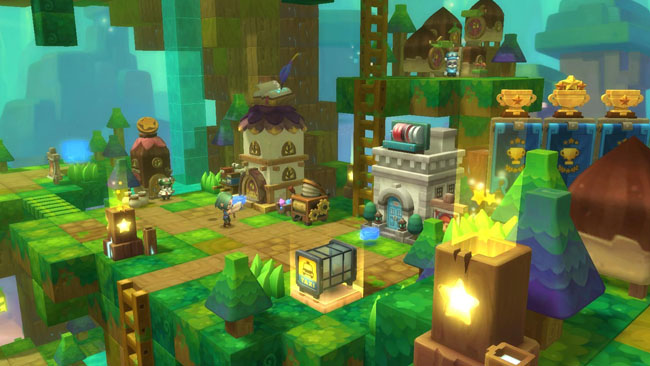 The beautiful world of MapleStory 2 offers several activities during your journey
Locked slots
You can create multiple characters, but you are limited. You can create multiple characters if you want, or you can stick with a single one. The fact that you have a few slots only might limit you a bit, but in the end it's quite ok and that's the most important aspect to consider in all of that.
Tutorial

We also encourage you to place the life skill items while you are in the furnishing mode. You need a chicken pen and the rice paddy as well. This will work great and it will give the value and adaptability for such a situation, so try to keep that in mind if you can.
Ideally you want to rank up in ranching and farming too, because this will give the crops and animals you need in the furnishing mode. You might also want to opt for foraging and mining too, because you can go up to rank 3 in the first day. Every minor detail counts, so try to keep that in mind if you want, as it does help a lot.
Level up fast
If you want to level up fast, we encourage you to do the main story. However, you can also go ahead with crafting and side quests. But based on our game experience, we found that the best way to level up in MapleStory 2 is via the main story. The quests are not that hard to begin with, although they do require quite a bit of grind. If you are stuck during leveling, we are ready to help you out with cheap MapleStory 2 Mesos.
Distributing your AP points
As you level up you receive AP points. You want to use them for strength if you are a runeblade, Berseker or Knight. Use them for luck if you are an Assassin character or a Thief, intelligence goes to Priests and Wizards and Heavy Gunners as well as Archers need to go with dexterity.
Reward tutorials

There are dungeon caps
Not only is there a weekly dungeon cap, but you will also find a daily cap too. You can see that on the challenge map panel and there's also a timers page too. As you hit level 50, your clears are reset. Before you hit level 50 you can easily go and complete dungeons for rewards if you want to.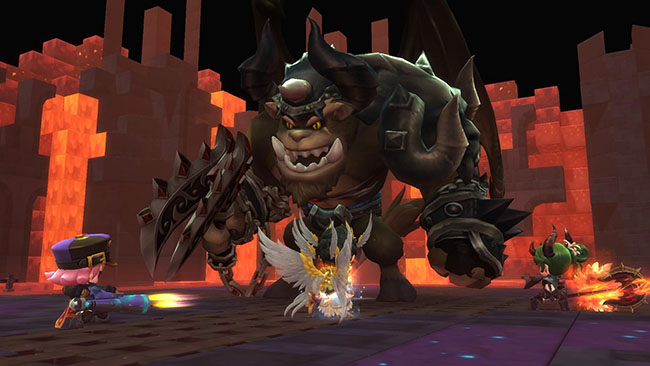 Defeat beefy bosses with your mates and claim your reward for the victory
You can go ahead and do the main story until you have to do a dungeon. Don't waste your clear on the dungeon, but the idea here is to try and acquire the best gear score to reach a 2100 GS dungeon if you can. Normally the level 50 dungeons will need a minimal GS before you enter, including The Fire Dragon, The Lubelisk or Temple of Immortals. The 2100 GS dungeons are the best, as they do end up bringing the better results in the end. Ideally you want to avoid the Pyrros gloves because they don't have enough GS. Focus on stuff that gives you the best GS value.
With help from these tips you will have a much better chance of completing the game the way you want to. Check these out and give them a try. You will be quite amazed with how fun the game really is and how easy it is to get used to it!