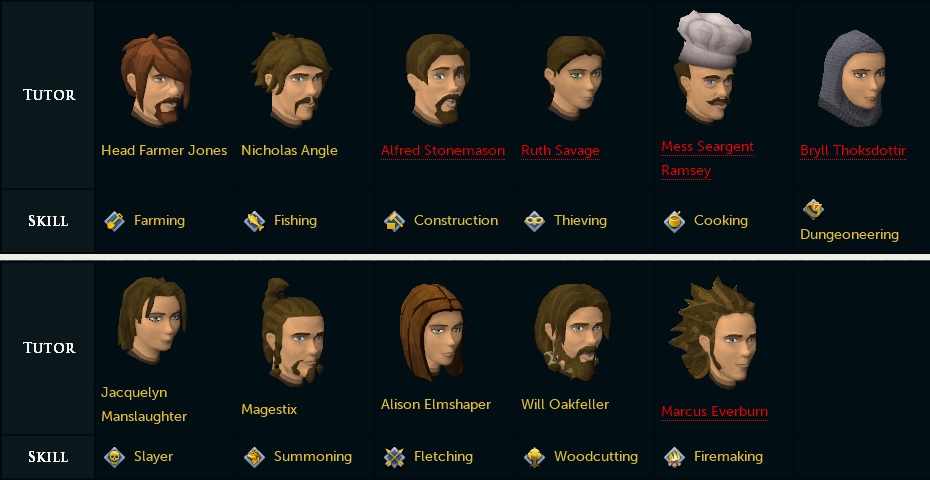 Tutors will help you pick up skills. This is the list of tutors found in Taverley.
The areas that are unlocked by being a paid member contain different dangers that you rarely encounter while being a free member. These are poisoning, disease, desert effect and Wilderness.
The choice of becoming a member is up to you. Later during the game, you will have better use of being a member, as it opens more possibilities that are unavailable from the beginning. Some still suggestgetting that membership as soon as possible, because it makes your levelling easier and the game more fun. Jagex rewards players with loyalty points, too. The longer you are a member, the more points you get. These points can be used for titles, outfits or unique emotes.
The creator and uploader of this video has no connection to Mulefactory.com.