Similarly to the 4-4-2, the 4-3-3 is one of the most basic formations within EAFC24 Ultimate Team. This formation is often ignored amongst the community due its simplicity, however, with the right Custom Tactics the 4-3-3 can be one of the best formations in the game. The formation provides the user with a well balanced formation which will be able to craft a high number of wins within FIFA 24 Ultimate Team.
So, in this blog, MuleFactory will be providing you with a guide on one of the most underrated formations within FIFA 24 Ultimate Team, the 4-3-3.
4-3-3 Overview
The 4-3-3 is one of the most simplistic formations in FIFA, however, it is a formation that can be utilised to counter the meta within the game. The 4-3-3 can be used both as an effective attacking formation as well as an effective defensive formation dependent on your playstyle. In this post however, we'll be focussing on a more attacking tactic as this is the most fun way to play within Ultimate Team.
This 4-3-3 tactic offers a straight attacking attacking approach to FIFA and as a result, you can use the 4-3-3 as an anti-meta formation which will ensure that you glide to more wins in both Division Rivals and FUT Champions.
4-3-3 Tactics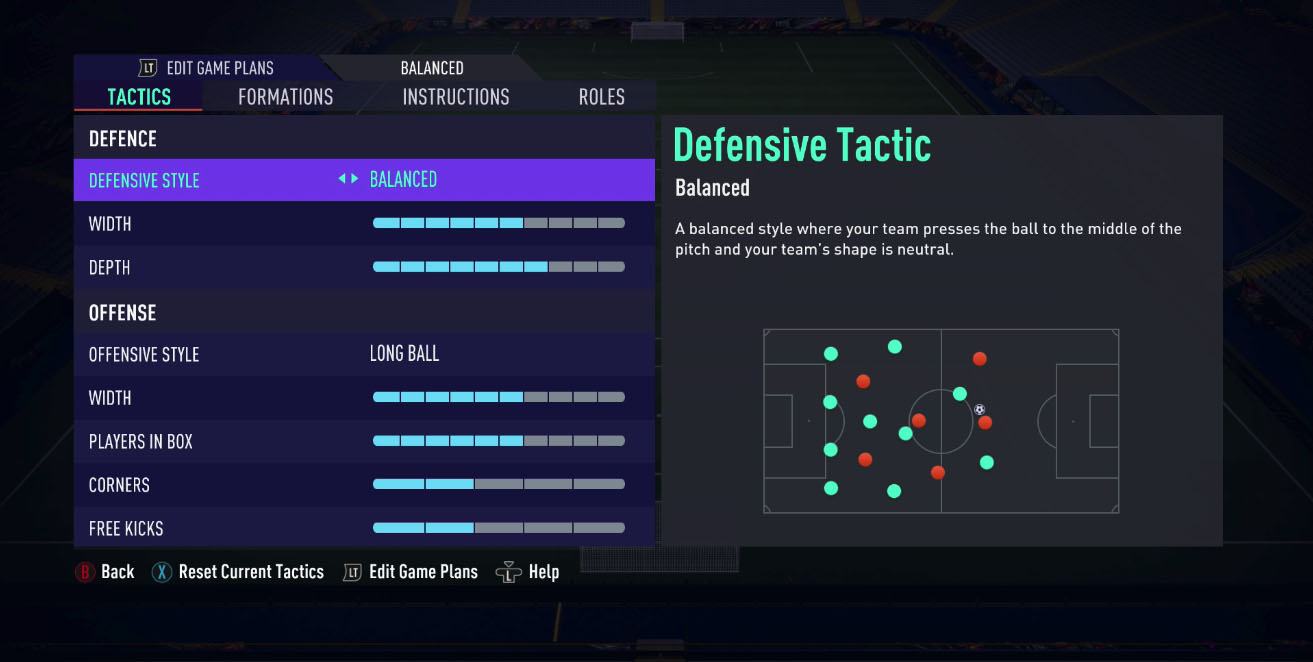 As mentioned in all of our other guides, Custom Tactics play a vital role in EAFC24 and if you fail to utilise them, your opponents will be able to take advantage of this.
You must ensure that you set up 3 different sets of Custom Tactics. One for any time of the game, one when you want to hold onto a lead, and one to regain the lead. As mentioned, the 4-3-3 works well as both an attacking tactic and as a defensive tactic. In this guide, we'll show you some general Tactics as a starting point and then you can expand from there and create other tactics as you see fit.
Moving over to your Offense Tactic, you'll want to set your Offense Style to Long Ball. Due to the nature of this formation, you will want to transition quickly from your side of the pitch to your opponents. Setting this Tactic to Long Ball will ensure that your players move forward as you regain possession from your opponent, in comparison to Fast Build Up, Long Ball will allow you to utilise your wide-players more and move up slightly slower than the latter.
Set your Offense Width to 6 and your Players in Box to 6. We're committing 6 players forward by doing this which will enable you to score a lot of goals past your opponent. We set the Width of the team to 6 as we will be using our wide-players as much as possible.
When choosing your players for this formation, you'll ideally want the best that you can afford, if you're struggling for coins, we would recommend to use our anti-ban 24/7 coin delivery service by clicking here. You should prioritise your budget on top-tier Left and Right Midfielders who will act as your attacking options once you regain possession of the ball.
All of your Forward players should consist of high Pace Stat players as well as high Shooting Stat players.
4-3-3 Instructions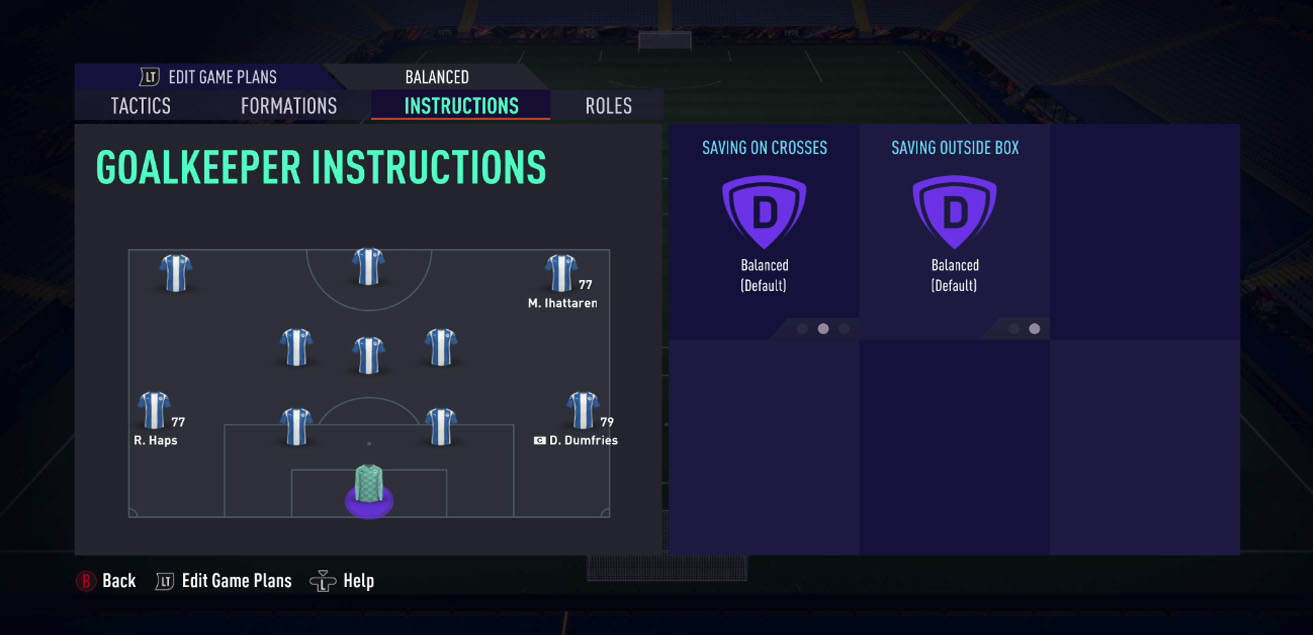 When using any formation in FIFA 24, you must set individual Instructions for your players. Instructions tell your players what to do when defending or attacking and are a crucial part of FIFA.
Similar to our other Tactic guides your backline will consist of a Goalkeeper and 4 Defenders, you'll want to leave your Goalkeeper's Instructions default. Likewise for your two Central Defenders.
Moving into your Left-Back and Right-Backs, you'll want to ensure that their Attacking Runs are set to Stay Back Whilst Attacking whilst all other Instructions are set to default.
Finally, your two Striker should have their Support Runs, Attacking Runs and Interceptions set to default, whilst Defensive Support to be set to Stay Forward.
How To Use the 4-3-3 in FIFA
When playing with the 4-3-3 you should be looking to be as clinical as possible when in front of goal with any of your Forward players. This formation flourishes if you utilise the wide areas and adopt an aggressive style of player. The aim of this formation is to get possession of the ball and quickly distribute it to your wide-players.
Utilising your wide attacking minded Center Midfielder in this formation is also very effective. As we have set this tactic up to be attacking, this middle player will offer you another option when moving forward with the ball.
Overall, the 4-3-3 is a very effective formation when used correctly but you will need to invest in some of the best players to string more and more wins together. Make sure to check out MuleFactory for the cheapest coins on the internet. We are one of the safest coin sellers in the market with a no-risk ban-proof system that will be able to deliver your coins in less than 24 hours. Make sure to check out our site for the best FIFA 24 coin prices.