With the countless changes with every patch in FIFA, it can often be difficult to find form within EAFC Ultimate Team. However, going back to basics and a change of formation may just be the thing that you need to succeed.
So, in this blog, MuleFactory will be providing you with a guide on the most balanced formation within FIFA 24 Ultimate Team, the 4-4-2.
4-4-2 Overview
The 4-4-2 is the most basic formation in FIFA, however, that doesn't mean that it can't be utilised effectively. Whilst on the surface, this formation is relatively simple, the ways that you can use this formation are limitless and for some, this can be the best formation within Ultimate Team.
The 4-4-2 offers the perfect balance between offence and defence and as a result, can be the ideal formation if you're looking to regain your form after a few losses.
4-4-2 Tactics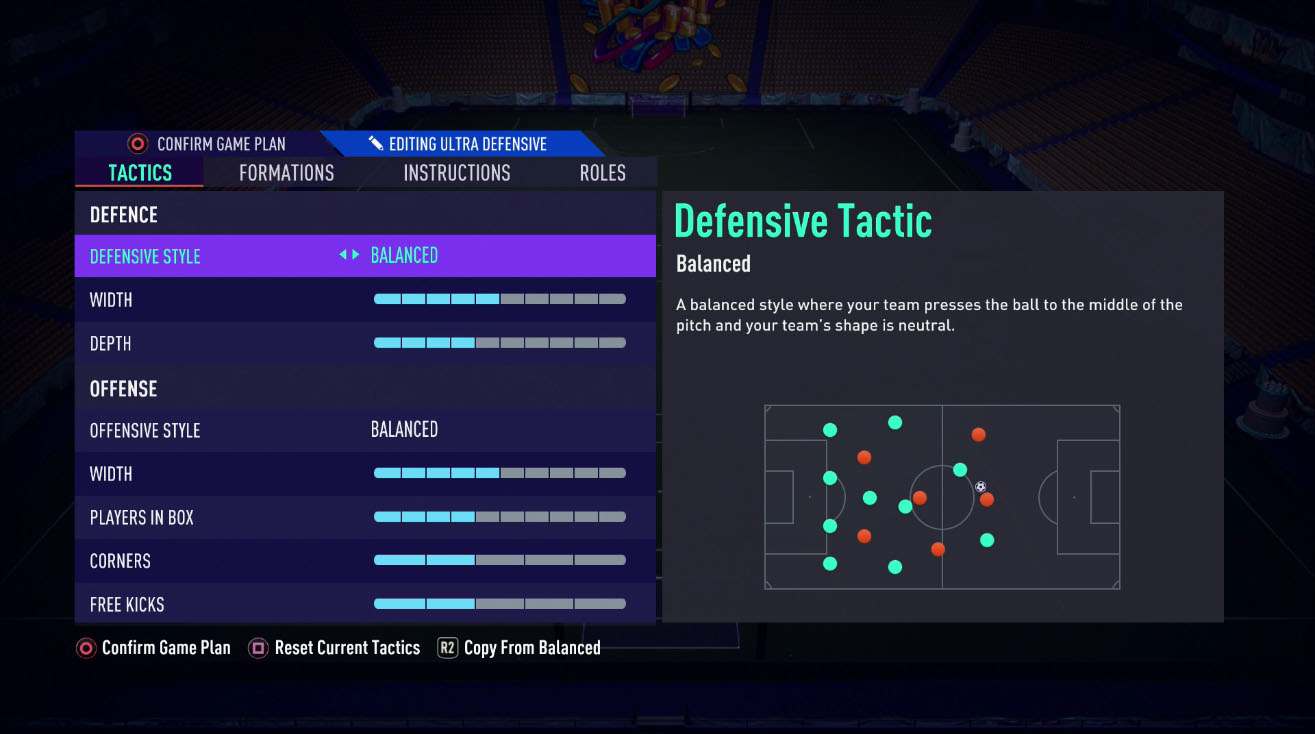 As mentioned in our 4-1-2-1-2(2) Guide, Custom Tactics play a vital role in EAFC24 and if you fail to utilise them, your opponents will be able to take advantage of this. We'd always recommend that you set up 3 different sets of Custom Tactics. One for any time of the game, one when you want to hold onto a lead, and one to regain the lead. In this guide, we'll show you some general Tactics as a starting point and then you can expand from there.
Starting with your Defense Tactic, you'll ideally want to set your Defensive Style to Balanced. The reason for this is, is that you'll want to keep your team fairly balanced both in defence and in offence.
When choosing your players for this formation, you'll ideally want the best that you can afford. Sometimes, that's easier said than done, however, you should ensure that neither of your Center Backs have less than 80 in their Pace Stat whilst your Full-Backs should have no less than 90.
Your midfield should consist of high Pace Stat Wingers, whilst your Center Midfielders should possess high Stats in all areas to ensure that you're covered in the middle of the park.
Finally, your forward players should have high Pace and Shooting stats to ensure that you finish your chances.
4-4-2 Instructions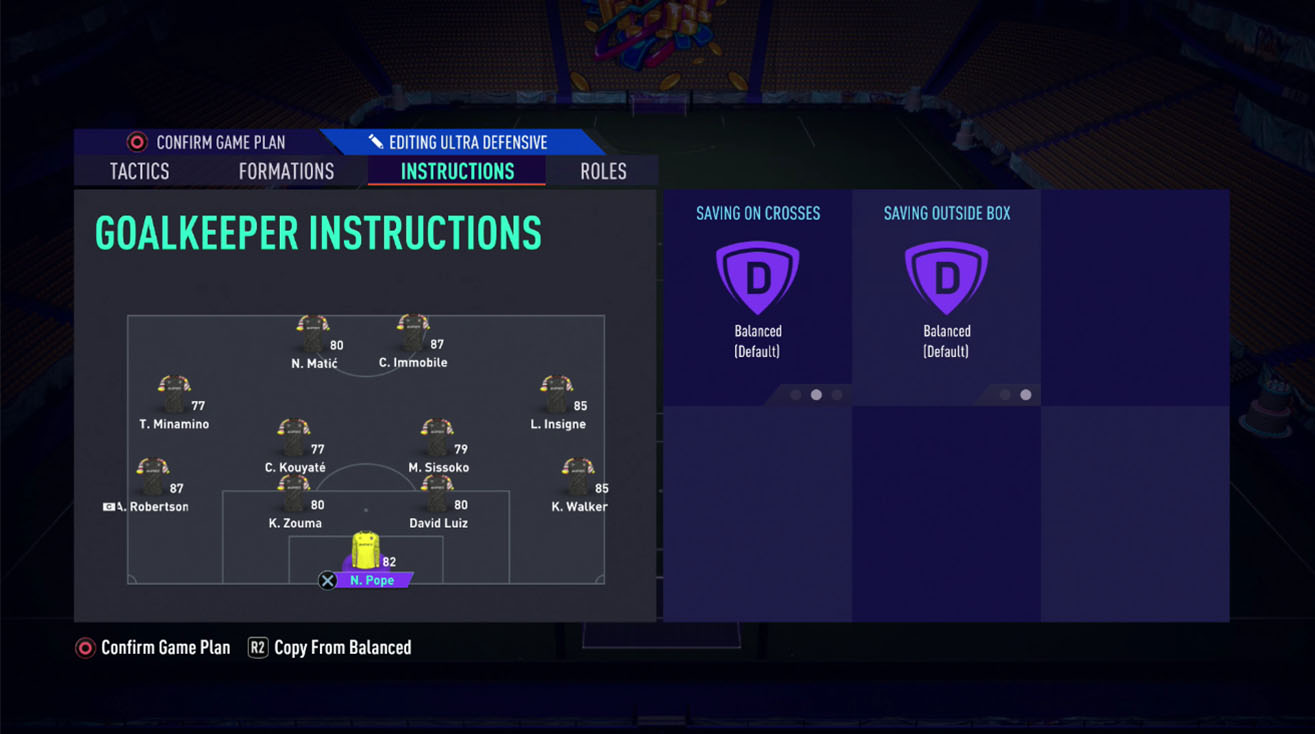 When using this formation, you must set individual Instructions for your players. Instructions tell your players what to do when defending or attacking and are a crucial part of FIFA 24.
Starting with your backline, you'll want to leave your Goalkeeper's Instructions default. Likewise for your two Central Defenders.
Moving into your Left-Back and Right-Backs, you'll want to ensure that their Attacking Runs are set to Stay Back Whilst Attacking whilst all other Instructions are set to default.
In the Centre Midfield position, you'll want to change quite a few of your Instructions on one of these players. Attacking Support should be changed to Stay Back Whilst Attacking and Defensive Position should be set to Cover Center as this player will help you regain possession of the ball when you lose possession. You should opt for a more defensive focussed player for these Instructions. Your other Center Midfield position will be occupied by a player who can play more as a Box-To-Box Midfielder, the only Instruction you'll want to set on this player is Cover Center.
For the other players in the midfield, you will also need to set a few Instructions on these players. This applies to both wide-midfield players. You should set Defensive Support to Come Back on Defence and Support Runs to Get in Behind.
Finally, your two Strikers should have their Support Runs and Interceptions set to default, whilst setting one of the pair's Attacking Runs to Get in Behind, and both of their Defensive Support to be set to Stay Forward.
All in all, the 4-4-2 is a very powerful formation when used correctly but you will need to invest in some of the best players to string more and more wins together. Make sure to check our site for the cheapest EAFC24 coins.